Woodbury, Levi
Woodbury, Levi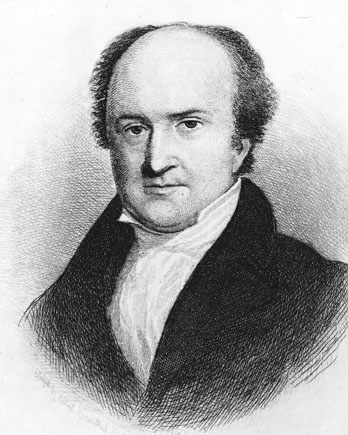 Birth: December 22, 1789, Francestown, New Hampshire.
Education: Dartmouth College, 1809; Tapping Reeve Law School, ca. 1810.
Official Positions: Clerk, New Hampshire Senate, 1816; associate justice, New Hampshire Superior Court, 1817–1823; governor, New Hampshire, 1823–1824; Speaker, New Hampshire House, 1825; U.S. senator, 1825–1831, 1841–1845; secretary of the navy, 1831–1834; secretary of the Treasury, 1834–1841.
Supreme Court Service: Recess appointment as associate justice by President James K. Polk, September 20, 1845, to replace Justice Joseph Story, who had died; nominated by Polk, December 23, 1845, confirmed by the Senate, January 3, 1846, by voice vote; took judicial oath September 23, 1845; served until September 4, 1851; replaced by Benjamin R. Curtis, nominated by President Millard Fillmore.
Death: September 4, 1851, Portsmouth, New Hampshire.
Participation in Key Cases
Opinions Written
Learn more about Supreme Court Justices
Learn More About This Supreme Court Justice
Document Outline
Levi Woodbury
Bibliography
Noteworthy Opinions

Levi Woodbury
Levi Woodbury graduated from Dartmouth College in 1809, studied law under Judge Jeremiah Smith and at Tapping Reeve Law School in Litchfield, Connecticut, and began a law practice in 1812. During the War of 1812, Woodbury defended President James Madison's unpopular policies in his native New Hampshire. Before his appointment to the U.S. Supreme Court, Woodbury had an impressive public career, serving his state as a supreme court justice, governor, legislator, and U.S. senator. He was also secretary of the navy and secretary of the Treasury. In his political career, Woodbury was a loyal Democrat, a stalwart defender of Andrew Jackson's policies against the Bank of the United States, and a proponent of Manifest Destiny and Texas annexation. In September 1845 President James K. Polk appointed Woodbury to the Court, rewarding him for his service to the Democratic Party. Woodbury, however, was never terribly interested in the Court and, as a justice, remained an active presidential hopeful. He was seriously considered for the presidency in 1848, and, had he lived longer, it seems likely that Woodbury, not Franklin Pierce (New Hampshire's other great Jacksonian politician), would have been the Democratic nominee in 1852. His judicial opinions reflect his Jacksonian ideology and his presidential aspirations.
Polk appointed Woodbury to replace Joseph Story in the Court's traditional New England seat, but Woodbury was never a legal scholar and, therefore, not substantively a replacement for Story. Woodbury was pedantic, competent, and hardworking. In his six terms, he wrote more than 17 percent of all majority opinions (43 opinions in 244 cases) as well as 14 concurrences and dissents. But his hard work led to little of lasting value; his Court career was one of virtually unblemished mediocrity.
As a senator, Woodbury had criticized the Court for its "sleepless opposition …. to the strict construction of the Constitution" and its support for "a diseased enlargement of the powers of the General Government and throwing chains over States-Rights." As a justice, Woodbury tried to reverse these trends. He wrote a separate opinion in the License Cases (1847), upholding state power to prohibit the sale of liquor that traveled in interstate commerce. Here Woodbury clearly articulated his overriding judicial philosophy: "I carry with me, as a controlling principle, the proposition, that State powers, State rights, and State decisions are to be upheld when the objection to them is not clear," and obviously not in conflict with the Constitution. Woodbury rejected the idea that state laws could be declared unconstitutional by "some remote or indirect repugnance to acts of Congress." A "potential inconvenience" was not enough "to annul the laws of sovereign States, and overturn the deliberate decisions of State tribunals." For Woodbury to overturn a state law, he had to see "an actual collision, a direct inconsistency" and a "clashing of sovereignties."
Consistent with this ideology, he dissented in the Passenger Cases (1849), arguing that states could constitutionally regulate the entrance of immigrants into their jurisdictions. Woodbury wrote a fifty-five-page dissent (enormous at the time), arguing that since colonial times Massachusetts and other states had regulated immigration and that this regulation was fully constitutional. Similarly, in Waring v. Clarke (1847), he argued in dissent that states had jurisdiction over navigable rivers within their boundaries.
A rare break from his states' rights views was Woodbury's majority opinion in Planters' Bank v. Sharp (1848). Here Woodbury wrote to strike down a Mississippi statute and state court decision under the contract clause. He noted that such a decision had to be reached with "no peculiar liberality of construction in favor of a corporation." He reiterated that a state "under its general legislative powers" could regulate or prohibit sales of certain kinds of property "or sales by certain classes of persons or corporations." In this case, however, Mississippi had chartered the bank, and therefore the state's subsequent statutory prohibition on the bank's normal business activities constituted an impairment of contract in violation of the Constitution.
Ironically, Woodbury's most famous and important opinion of the Court, Jones v. Van Zandt (1847), expanded federal power at the expense of the states. But this case involved slavery, and, like other Jacksonian Demo-crats, Woodbury supported southern interests on slavery, even when they clashed with other ideological interests. In 1843 Wharton Jones, a Kentucky slave owner acting under the Fugitive Slave Law of 1793, sued John Van Zandt, an Ohio farmer, for helping his slaves escape. Van Zandt argued that he had found the group of blacks walking on a road in Ohio, and he had presumed they were free because slavery was illegal in Ohio. Furthermore, when he gave them a ride in his wagon, he had not aided in their escape, and he argued that offering them a ride could not be considered concealment of a fugitive slave within the meaning of the federal law. Van Zandt claimed he had no "notice" that the blacks he offered a ride to were, in fact, slaves.
Woodbury rejected these defenses, asserting that "the Constitution itself" in the fugitive slave clause "flung its shield, for security" over slavery "and the right to pursue and reclaim" slaves and "within the limits of another State." This conclusion nationalized southern legal presumptions that all blacks were slaves and destroyed the free states' concept that all people were presumptively free. While enhancing the federal government's power to protect slavery, at the expense of northern states' rights, Woodbury reiterated the principles of JacksonianÐsouthern states' rights advocates that "the supposed inexpediency and invalidity of all laws recognizing slavery or any right of property in man" was "a political question, settled by each State for itself; and the federal power over it is limited and regulated by the people of the States in the Constitution itself, as one of its sacred compromises." This extraordinarily proslavery decision enhanced Woodbury's prospects as presidential candidate. It also accurately reflects his jurisprudence, which combined Jacksonian, proslavery, and states' rights principles with an overall goal of leaving the bench for the White House.
Bibliography
There is no biography of Woodbury. Frank Otto Gatell, "Levi Woodbury," in Friedman and Israel, Justices, vol. 2, 843, provides a good short biographical sketch of Woodbury along with some of his opinions. Donald B. Cole, Jacksonian Democracy in New Hampshire, 1800–1851 (1970), places Woodbury in the context of New Hampshire politics. W.D. Bader has written two articles attempting to rehabilitate Woodbury's reputation: "The Jurisprudence of Levi Woodbury," Vermont Law Review 18 (1994): 261; and "Justice Levi Woodbury: A Reputational Study," Journal of Supreme Court History (1998): 129.
Harold M. Hyman and William M. Wiecek, Equal Justice Under Law (1982), is the best book available on the constitutional history of antebellum America, while R. Kent Newmyer, The Supreme Court Under Marshall and Taney (1974), is the best short history of the Court during Woodbury's service. Carl B. Swisher, The Oliver Wendell Holmes Devise History of the Supreme Court of the United States, vol. 5 The Taney Period (1974), is a classic history of the Taney Court. Levi Woodbury, The Writings of Levi Woodbury, 3 vols. (1852), provides access to some of Woodbury's writings, most of which are political.
Noteworthy Opinions
Jones v. Van Zandt, 46 U.S. 215 (1847)
Waring v. Clarke, 46 U.S. 441 (1847) (Dissent)
License Cases, 46 U.S. 504 (1847) (Concurrence)
Planters' Bank v. Sharp, 47 U.S. 301 (1848)
Passenger Cases, 48 U.S. 283 (1849) (Dissent)