Souter, David Hackett
Souter, David Hackett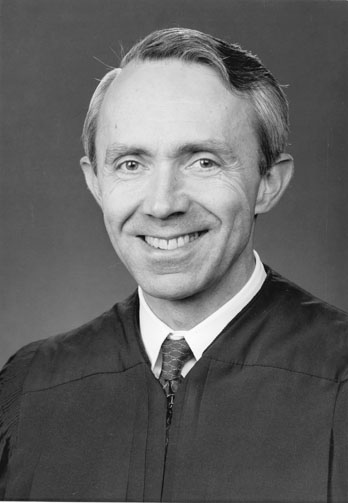 Birth: September 17, 1939, Melrose, Massachusetts.
Education: Harvard College, B.A., 1961; Oxford University (Rhodes Scholar), 1961–1963; Harvard University Law School, LL.B., 1966.
Official Positions: Assistant attorney general, New Hampshire, 1968–1971; deputy attorney general, New Hampshire, 1971–1976; attorney general, New Hampshire, 1976–1978; associate justice, New Hampshire Superior Court, 1978–1983; associate justice, New Hampshire Supreme Court, 1983–1990; judge, U.S. Court of Appeals for the First Circuit, 1990.
Supreme Court Service: Nominated associate justice by President George H. W. Bush, July 25, 1990, to replace William J. Brennan Jr., who had retired; confirmed by the Senate, October 2, 1990, by a 90–9 vote; took judicial oath October 9, 1990; retired from the Court June 29, 2009.
Participation in Key Cases
Opinions Written
Learn more about Supreme Court Justices
Document Outline
David Hackett Souter
Bibliography
Noteworthy Opinions

David Hackett Souter
David Souter was appointed in 1990 by President George H. W. Bush to be the 105th justice to serve on the U.S. Supreme Court. Born in Melrose, Massachusetts, a Boston suburb, Souter at age eleven moved with his parents to the small town of Weare, New Hampshire, to a home in which his grandparents had lived. The small town life helped shape Souter's vision of participatory democracy. As he recalled at his Senate confirmation hearing, "I would sit in the benches in the back of the town hall after school, and that is where I began my lessons in practical government." His father worked as a banker in nearby Concord, and Souter commuted to Concord High School. He met with considerable academic success, graduating from Harvard in 1961, earning a two-year Rhodes Scholarship, which he spent at Magdalen College at Oxford, and then receiving a law degree from Harvard Law School in 1966.
Souter returned to New Hampshire and worked in a private law firm for two years before joining the state attorney general's criminal prosecution staff. In 1971 Republican Warren Rudman, who had become the state's attorney general the year before, picked Souter to be his deputy and to run the day-to-day operations of the office. In 1976, when the moderate Rudman's term expired, Souter succeeded him as attorney general of New Hampshire, appointed at Rudman's urging by the very conservative Republican governor, Meldrim Thomson. These were the first occasions, but not the last, on which Rudman boosted the career of his protégé, Souter. Two years later, Souter was appointed to be a trial judge on the New Hampshire Superior Court. By 1983 the political landscape had changed; Rudman had been elected to the U.S. Senate in 1980, and another conservative Republican, John Sununu, had become governor in 1982, a combination of individuals that would play a major role in Souter's life. At Rudman's urging, Sununu elevated Souter to a seat on the New Hampshire Supreme Court, where he earned a reputation for possessing a powerful intellect, asking tough questions from the bench, and producing well-reasoned opinions. With Rudman on his side again, in 1990 Souter was nominated and confirmed to a vacancy on the U.S. Court of Appeals for the First Circuit.
Before he could finish setting up chambers in Concord, and after only one sitting on the circuit court, President Bush selected Souter to fill the vacancy created by the unexpected retirement of Justice William J. Brennan Jr. The Senate confirmed Souter, 90–9, and he took his seat on October 9, 1990.
An analysis of Justice Souter's record on the Supreme Court must proceed in two parallel universes. First is the real universe in which an examination of his years as a justice reveals an intellectual force whose voice of moderation, often expressed in dissent, is deeply rooted in his study of the Court and constitutional history, but whose passion for his own privacy makes him an enigma. In the second universe resides an individual who seems more like a caricature of Souter, described as the paradigm "stealth" nominee with no record or background; criticized as a witness who, at his confirmation hearings, told the Senate too little about himself or even misled senators; tarred and feathered by conservatives as one of their own who betrayed the cause and became a moderate to liberal member of the Court.
In the real universe, however, David Souter represents a tradition of thoughtful, independent-minded New England Republican leaders whose brand of conservatism predated the influence of Sen. Barry Goldwater, R-Ariz., or President Ronald Reagan. This tradition may have been less apparent during Souter's tenure as state attorney general and state supreme court justice, but that is not surprising, as he was engaged in a far more modest task than that of a justice sitting on the U.S. Supreme Court. He was engaged in the job of enforcing the laws of his state, and that task lent itself naturally to a seemingly hard-nosed approach, one that appeared quite conservative.
Souter's tough-on-crime record did not give Republican conservatives enough to satisfy them that the appointment was a solid one. But when Souter appeared before the Senate Judiciary Committee, conservatives apparently heard the reassurances they were seeking and which, to this day, they use to accuse him of duplicity in his testimony. Fifteen years after Souter's appointment, the editorial page of the Wall Street Journal, for example, still says, "David Souter repudiated his confirmation testimony and joined the Court's liberal wing." But these subsequent critics may have simply heard what they wanted to hear, for they clearly missed the voice of moderation that Souter revealed during three days of testimony. He offered strong praise for Justice John M. Harlan, a member of the Warren Court, who, although often in dissent, became a model for a philosophy that embodied both judicial restraint and recognition of privacy and other due process notions. He paid poignant tribute to the very liberal Brennan's fight for individual rights. He said he recognized the existence of privacy and other unenumerated rights in the Constitution. And he described judging in most compassionate terms in his opening statement, when he said about judges generally, "Some human life is going to be changed in some way by what we do."
The David Souter who appeared before the Senate Judiciary Committee fell somewhere between a moderate Republican and an individual who, as a state court judge, had not confronted many of the major federal constitutional issues of the day. Senator Rudman understood clearly, when he urged President Bush to pick Souter, that this is what Souter was about; White House Chief of Staff John Sununu, when he assured the president and conservative allies that Souter was one of them, apparently did not fully comprehend the distinction between a conservative who bought into the Reagan-Bush political agenda and a judge who was conservative because of his respect for precedent, history, and tradition.
Was Souter the perfect "stealth" nominee, as he has been described? The term stems from comments by Republican senators after the 1987 defeat of Judge Robert Bork for a Supreme Court seat. They noted that Bork suffered from too long a record of writings and speeches that made him an easy target, and they said that future nominees would be chosen precisely because they had little or no paper trail. Souter had given few speeches and had done little or no writing outside of briefs and court opinions, but the idea that this record was an insufficient basis on which to judge him was a product of the times. In an earlier era, William Brennan had presented even less than Souter for the Senate to examine—a half dozen speeches, private law practice, and opinions written as a state supreme court justice—but no one described Brennan as a "stealth" candidate.
Did Souter carefully and deliberately reveal little of himself at his confirmation hearings? His praise for Harlan, Brennan, and unenumerated rights actually seems quite forthcoming. He expressed a belief that the due process clauses of the Fifth and Fourteenth Amendments protect substantive rights and liberties, and he assured the Senate with apparent candor that he had no agenda for how to approach cases involving Roe v. Wade (1973) and the right to abortion.
As a justice, Souter has expressed his views most clearly and forcefully, and with some frequency, in cases involving federalism and religious freedom. He has often taken on the formidable task of countering the arguments of Antonin Scalia, perhaps the Court's most conservative justice, a role at which Souter has proved adept.
Ironically, however, his legacy may be defined by his part in a single abortion case, Planned Parenthood of Southeastern Pennsylvania v. Casey (1992). The case presented the first reconsideration of Roe v. Wade not only for Souter but also for Justice Clarence Thomas, who joined the Court in 1991. With these two new Republican appointees on the bench, abortion opponents hoped the moment had arrived when the Court would vote to overrule Roe and declare that abortion was not a constitutionally protected right. The case was watched closely and carried with it an air of drama and suspense that was unusual even for the Supreme Court.
According to several writers about the Court and confirmed by information found in Justice Harry Blackmun's papers, Souter played a leading role behind the scenes in saving the right to abortion in Casey. He brought together Justices Sandra Day O'Connor and Anthony Kennedy to prepare an opinion, signed by the three of them, that said the concept of abortion as a constitutional right should be reaffirmed. Although the three authors of the ruling did not identify who wrote which sections, Souter is generally credited with the third part of the opinion, which contains an extensive and sometimes eloquent defense of the right to abortion as a precedent that is entitled to the Court's and the nation's respect.
Among his arguments were two interesting and unusual points. He maintained that women had come to rely on the availability of abortion, not so much in the narrow, practical sense that it factored into specific decisions about intimate relations, but rather that it contributed to the sense of freedom and equality that women and society had developed in the decades since Roe. "The ability of women to participate equally in the economic and social life of the Nation has been facilitated by their ability to control their reproductive lives," Souter wrote.
His second argument was that the credibility of the Court would be permanently damaged if it appeared that the Court was overruling Roe because of public opposition or political pressure. He wrote:
Where, in the performance of its judicial duties, the Court decides a case in such a way as to resolve the sort of intensely divisive controversy reflected in Roe and those rare, comparable cases, its decision has a dimension that the resolution of the normal case does not carry. It is the dimension present whenever the Court's interpretation of the Constitution calls the contending sides of a national controversy to end their national division by accepting a common mandate rooted in the Constitution.

The Court is not asked to do this very often.… But when the Court does act in this way, its decision requires an equally rare precedential force to counter the inevitable efforts to overturn it and to thwart its implementation.… So to overrule under fire in the absence of the most compelling reason to reexamine a watershed decision would subvert the Court's legitimacy beyond any serious question.…

A decision to overrule Roe's essential holding under the existing circumstances would address error, if error there was, at the cost of both profound and unnecessary damage to the Court's legitimacy, and to the Nation's commitment to the rule of law.
This portion of the decision strongly reflects Souter's persona; it combines his fascination with the Court as an institution and his passion for constitutional history. The formation of the three-justice coalition was, itself, a bold move. In a separate opinion in Casey, Blackmun, Roe's author, wrote, "Make no mistake, the joint opinion …. is an act of personal courage and constitutional principle."
Yet the effort to save and settle Roe was not successful and to some extent alienated all sides. Abortion opponents were upset because the basic right to abortion was preserved, Roe was not overruled, and a provision in the Pennsylvania law requiring women to notify their spouses before obtaining an abortion was struck down. Abortion rights groups had mixed reactions: the trimester approach to abortion regulation was scrapped; O'Connor's test was implicitly adopted, asking whether an abortion regulation imposes an "undue burden" on a woman; and several provisions of the Pennsylvania law were upheld as posing no undue burden, even though earlier Supreme Court rulings had struck down virtually identical regulations.
This experience, so early in Souter's tenure, continues to shape the public's perception of him, despite his participation in nearly 1,000 cases since Casey. In fact, Souter's action in Casey may rank as the most visible, most public moment for an intensely private individual, who has created no other public image. The other justices travel around the country and the world, giving speeches at law schools and to bar groups, but Souter declines all such invitations except for meetings at the Court with visiting groups. It is not shyness that imposes this regime; in high school and college, he was described by friends and classmates as outgoing and fun-loving. Although a desire to be low-key and private undoubtedly plays a part, Souter also believes as a philosophical matter that justices should speak through their written Court opinions. So he does not give speeches, except on the most rare occasions, such as paying tribute to a colleague or addressing the judges of the First and Third Circuits, for which he is the circuit justice.
It is not just the absence of public speeches that makes Souter so enigmatic. He also eschews social Washington. Unless the justices are lunching together in their private dining room, he eats in his chambers—he is legendary for eating only a yogurt and an apple. He goes home at the end of the work day to jog and settle into a modest apartment, and he goes home to New Hampshire at the end of the Court term, not to be seen again in Washington until after Labor Day. He generally does not attend Washington parties or major, visible social functions. With his colleagues, he is gregarious and well-liked. Because he is a bachelor and has no family, other justices sometimes look out for his interests. For example, O'Connor included Souter in her family's Thanksgiving dinners.
But outside the Court family and close New Hampshire friends, Souter remains unknown, except for the occasional quirky episode. For example, when it was his turn to testify in Congress to explain the Court's budget in 1996, he declared his opposition to television cameras in the Supreme Court and told a House subcommittee, "The day you see a camera come into our courtroom, it's going to roll over my dead body." In an alarming incident, Souter was assaulted by a group of young men in May 2004 while jogging alone at night. The attack touched off a round of press stories about whether the justices had adequate protection. With Souter at the center of these reports, one can imagine that the publicity caused him as much anguish as the original assault.
Where does Souter fit in the Court on which he sits? Different measures can shed some light. Through his first fourteen years on the Court, according to annual charts prepared by the Harvard Law Review, Souter wrote a total of 275 opinions. Of these, 121, or 44 percent, were majority opinions for the Court. He wrote 154 dissenting and concurring opinions, or 56 percent of the total—32 percent in dissent and 24 percent concurring. These numbers suggest that Souter's influence may more often be in separate views than in speaking for the majority. The Harvard charts also show his voting patterns. For the ten-year period from 1994 through 2003, Souter voted most frequently with liberal justice Ruth Bader Ginsburg; over the ten years, they agreed on average 85.6 percent of the time. Justices Scalia and Thomas, who are often derided for their high degree of voting agreement, sided with one another 86.7 percent on average in the same period. This level of agreement with Ginsburg lends credence to the idea that Souter moved out of the middle of the Court, where he was in Casey, to the more liberal wing.
What has been Souter's impact substantively? If breathing new life into federalism was one of the hallmarks of the Rehnquist Court, Souter was one of the consistent doubters. He wrote frequent separate opinions in a series of federalism cases, accusing the majority of rewriting the Constitution's structural balance and sometimes of ignoring the lessons of history, as well.
For example, when the Court invalidated part of the Violence Against Women Act in United States v. Morrison (2000), Souter dissented and took Chief Justice William Rehnquist to task. The portion of the law struck down allowed individuals to sue their assailants for damages for gender-motivated violence. The majority faulted Congress for using its power over interstate commerce to regulate noneconomic activity with no showing that the activity involved commerce. But Souter argued that the majority was actually changing more than fifty years of precedent in two significant ways. First, the majority was not using the deferential "rational basis" test, because if they were, Congress had provided numerous studies and hearings that easily provided a rational basis, he said. Second, the Court appeared to be carving out a new category, noneconomic activity that was beyond the reach of Congress, even it affected interstate commerce. Resorting to his favorite tool, history, Souter said it was this kind of categorical carving out that led to a power struggle between President Franklin Roosevelt and the Court in 1937. "And yet today's decision can only be seen as a step toward recapturing the prior mistakes," Souter wrote.
Earlier, in United States v. Lopez (1995), Souter dissented when the majority struck down a federal law that made it a crime to have a gun within 1,000 feet of a school. Here, too, the Court relied on the view that possession of a gun near a school was not economic activity and did not have a substantial effect on interstate commerce. Souter wrote, "A look at history's sequence will serve to show how today's decision tugs the Court off course."
Souter's argument is not simply rooted in history for history's sake. Nor is it driven by any love for the power of Congress. It is based on his brand of conservatism—a somewhat restrained role for the judiciary, especially when the dangers of a more active role are well documented in ignominious episodes in the Court's history. Souter's argument traces the first third of the twentieth century, when the Supreme Court second-guessed the economic judgments of state legislatures and found them faulty under the due process clause of the Fourteenth Amendment, and second-guessed the judgment of Congress and found it had exceeded its power to regulate interstate commerce. During this period, the Court abandoned restraint on its role and scrapped judicial deference to the elected representatives in the states and in Congress. In Lopez, Souter said, the Court was taking a "backward glance at both the old pitfalls." For Souter, both Lopez and Morrison came down to a simple question: Why would the Court abandon its judicial restraint when the danger to the Court and the country of doing so is well documented in history?
Souter objected to other facets of the Court's federalism movement. In Printz v. United States (1997), he and Scalia engaged in what might well have been an academic debate at a history conference, differing sharply over the meaning of The Federalist No. 27, written by Alexander Hamilton. In Printz, the Court struck down an interim requirement of the Brady Handgun Violence Prevention Act that required local law enforcement officers to conduct background checks on handgun buyers. Scalia said the law amounted to "federal commandeering" of state and local officials to turn them from independent officials into agents of the national government. Souter countered that No. 27 and other documentation persuaded him that the framers of the Constitution envisioned having the states occasionally help out with the implementation of federal law.
Not everyone on the Court can match wits with the strong intellect and often pointed rhetoric of Scalia, but, as was apparent in Printz, the less flashy, soft-spoken, and low-key Souter is more than able to hold his own, especially when analyzing the history of the Court and of the Constitution. Souter's canvass of history is often a powerful counterbalance to Scalia's invocation of the original meaning of the text or original intent of the framers; at the very least, this approach by Souter makes issues seem far more complex and multifaceted, rather than the straightforward resort to original meaning Scalia and others use. Occasionally, Souter's wry sense of humor pokes through the otherwise serious rhetoric of Court decisions. In a majority opinion in Sabri v. United States (2004), Souter introduced a discussion of the congressional debate over a federal bribery law with the phrase, "For those of us who accept help from legislative history…." He was poking fun at Scalia, who rejects the value of legislative history.
What may be Souter's most exhaustive historical work is a dissenting opinion in Seminole Tribe of Florida v. Florida (1996). Rehnquist ruled for a 5–4 majority that when Congress uses its commerce power to regulate, lawmakers do not have the authority to waive the sovereign immunity of states to make them liable for lawsuits for damages. Souter's review of the history of the Eleventh Amendment and of congressional efforts to waive state immunity occupies about eighty-five pages in the U.S. Reports, the official record of the Court's rulings. Souter declared with unusual dramatic flare that the Court "holds for the first time since the founding of the Republic that Congress has no authority to subject a state to the jurisdiction of a federal court."
Demonstrating an unmistakable passion for understanding the history of the power relationships defined by the Constitution, Souter decried the majority's preference for its own principle of sovereign immunity, which he said was not tied to any specific constitutional provision, over the actual language of the Constitution, which confers broad regulatory power on Congress with no specific exemption for the states. Souter said the majority was returning to the era of Lochner v. New York (1905), during which the Court elevated its own judgment of the wisdom of state legislative power over any role for the Court properly spelled out in the Constitution.
The issue in Seminole Tribe, Souter said, was the ability of "citizens to enforce federal rights in a way that Congress provides." He asked, "In the end, is it plausible to contend that the plan of the convention was meant to leave the National Government without any way to render individuals capable of enforcing their federal rights directly against an intransigent state?"
If judicial restraint and deference to Congress have been Souter's main motivations for his extensive participation in the federalism cases, his outspoken efforts in numerous cases to preserve the separation of church and state appear to be driven by a profound sense of the long history of the issue. Undoubtedly, his strongly held view also reflects his own religious upbringing in the Episcopal Church, although this is difficult to measure.
At times, his quarrel with the majority in religion cases sounds the same theme of ignoring the lessons of history that Souter has raised in the federalism cases. In Agostini v. Felton (1997), the Court overruled Aguilar v. Felton (1985), striking down a federal program under which New York City sent public school teachers into parochial school classrooms to provide remedial education. In 1997 the Court said the earlier ruling was inconsistent with the Court's subsequent easing of the separation required by the establishment clause of the First Amendment.
In dissent, Souter said the Court should adhere to a firm rule against government support of religion:
The rule expresses the hard lesson learned over and over again in the American past and in the experiences of the countries from which we have come, that religions supported by governments are compromised just as surely as the religious freedom of dissenters is burdened when government supports religion.… The ban against state endorsement of religion addresses the same historical lessons.…

The human tendency, of course, is to forget the hard lessons, and to overlook the history of governmental partnership with religion when a cause is worthy, and bureaucrats have programs. That tendency to forget is the reason for having the Establishment Clause (along with the Constitution's other structural and libertarian guarantees) in the hope of stopping the corrosion before it starts.
Souter has sounded this theme repeatedly in church-state cases, frequently writing separate concurring or dissenting opinions. As the Court has explored different, less-demanding standards for measuring how much church-state separation is required by the First Amendment, Souter has emerged as one of the principal defenders of the old order—keeping the wall of separation high, to use Thomas Jefferson's metaphor. In Zelman v. Simmons-Harris (2002), the Court upheld a Cleveland school voucher program that permitted students to use public funds to pay tuition at private, religious schools. In dissent, Souter acknowledged the sympathetic goal of boosting education for poorly taught Cleveland schoolchildren, and he said if there were ever an excuse for violating church-state separation, this might be it. "But there is no excuse," he declared. In Mitchell v. Helms (2000), the Court upheld a federal program that gave aid to states and localities to provide educational equipment to public and private schools; in Jefferson Parish, Louisiana, outside New Orleans, the funds for private schools went largely to religious schools and were used to buy computers and video equipment. In a lengthy dissent, Souter accused the Court of undermining the core principle that government should not provide aid to religion and especially not to support the religious mission of private schools.
The touchstone for Souter in these cases is a belief that government can and must be neutral toward religion, and he is frequently disturbed by the Court's apparent rejection of this principle. On occasion, however, he has been able to write for the majority and to make this point emphatically. In Board of Education of Kiryas Joel Village School District v. Grumet (1994), Souter invalidated the New York legislature's creation of a separate school district for a strictly orthodox Jewish sect. He said the legislature could not create a governing district based entirely on the religious makeup of that district; this violated the principle of neutrality toward religion.
Justice Scalia wrote a strong dissent, suggesting that Souter had twisted the establishment clause so that an act of "religious toleration" by the New York legislature was transformed into the creation of an establishment. Scalia's dissent prompted an unusually feisty reply from Souter. Recalling a quote from Justice Benjamin Cardozo that the dissenter is like "the gladiator making a last stand against the lions," Souter wrote, "Justice Scalia's dissent is certainly the work of a gladiator, but he thrusts at lions of his own imagining."
Eleven years later, Souter wrote the majority opinion declaring unconstitutional the display of the Ten Commandments in two Kentucky courthouses. In McCreary County v. American Civil Liberties Union (2005), Souter got the chance to defend the Court's three-prong establishment clause test outlined in Lemon v. Kurtzman (1971): whether government action has a secular purpose, whether its effect advances religion, and whether there is excessive entanglement with religion. Throughout the Rehnquist Court, justices attacked the "purpose prong," suggesting that judges should not second-guess the motives of elected legislators. But Souter defended the purpose test as necessary to the paramount goal of maintaining government neutrality toward religion. In a companion case, Van Orden v. Perry (2005), the Court upheld the display of a Ten Commandments monument on the Texas state capitol grounds. Souter dissented, noting "the simple realities that the Ten Commandments constitute a religious statement, that their message is inherently religious, and that the purpose of singling them out in a display is clearly the same."
When a majority of the Court used free speech analysis to resolve two cases involving access by religious groups to student activity fees and access to public school facilities, Souter in dissent held fast to a clear vision of separation embodied in his establishment clause principles. In Rosenberger v. Rector and Visitors of the University of Virginia (1995), the Court upheld the use of student activity fees to pay printing costs for a religious student newspaper, finding that denial of funding by the University of Virginia would amount to viewpoint discrimination against freedom of speech about religious matters. Souter, however, saw it as a clear example of conduct forbidden at the very heart of the establishment clause: the use of public funds to support the dissemination of religious teachings. He relied heavily on the writings of James Madison to support his view. Souter pursued a similar dissent in Good News Club v. Milford Central School (2001). Where the majority saw free speech discrimination in the exclusion of a Christian club from after-school meetings, Souter saw a group that fully intended to engage in religious exercises on school property in direct violation of the establishment clause. Souter was not trying to shy away from confronting free speech issues; rather, he felt that the establishment clause was being violated.
When it comes to free speech, Souter has expressed himself forcefully on numerous occasions, showing particular concern with laws or regulations that reach too far, a problem referred to in free speech terms as "overbreadth." In an unusual solo dissenting opinion, he would have invalidated standards used by the National Endowment for the Arts (NEA) taking into account "decency and respect" for diverse views in awarding grants to artists. The Court upheld the standards in National Endowment for the Arts v. Finley (1998), but Souter declared in dissent that the provision was overbroad "and carries with it a significant power to chill artistic production and display." He also dissented when the Court upheld Congress's decision to require filtering devices on library computers to prevent children from exposure to sexually explicit material. In United States v. American Library Association (2003), Souter objected that the federal law reached so far that it would force libraries to engage in censorship by denying adults access to material to which they were entitled.
In another significant ruling, this one for a majority, Souter ruled that the organizers of Boston's annual St. Patrick's Day parade had a free speech right to decide to exclude a gay rights group from marching in the event. In Hurley v. Irish-American Gay, Lesbian and Bisexual Group of Boston (1995), Souter rejected the use of a Massachusetts public accommodations law to prohibit exclusion of the gay group from the parade. This "use of the state's power violates the fundamental rule of protection under the First Amendment, that a speaker has the autonomy to choose the content of his own message," Souter wrote in a simple but powerful statement. But Souter dissented when the Court ruled that the Boy Scouts could not be required under New Jersey's public accommodations law to keep working with a declared homosexual scoutmaster. In Boy Scouts of America v. Dale (2000), Souter said the problem with the majority's ruling was that the Boy Scouts had not demonstrated that they had an advocacy position on homosexuality with which the scoutmaster's presence would interfere.
Although Souter has often pushed the Court on specific issues in his dissenting opinions, another aspect of his dissents is driven by lawyerly analysis and the sense of procedural order that may derive from his experience as a trial judge and a state supreme court justice. From time to time, Souter chastises the Court for reaching and deciding issues that were not squarely presented by the briefs or that were not fully developed in the trial and appellate record in the lower courts. For example, in City of Boerne v. Flores (1997), the Court curtailed the power of Congress to pass laws using its power under Section 5 of the Fourteenth Amendment; the Court ruled that Congress could not rely on Section 5 to alter the Court's narrow interpretation of the free exercise clause of the First Amendment, as expressed in Employment Division v. Smith (1990). In a brief dissent, Souter said he doubted whether the Employment Division decision was valid, and he criticized the Court for ruling on Congress's actions without asking for full consideration of Scalia's opinion in that case.
Souter was even more adamant in Missouri v. Jenkins (1995), a school desegregation case from Kansas City, that the Court was deciding issues not raised or briefed in the case. The Court invalidated a district court order that the Kansas City schools should engage in extensive reforms to make them attractive not only to city residents but to students living in the suburbs as well. In dissent, Souter said the appeal to the Supreme Court only involved two specific portions of the desegregation order—teacher salaries and student testing—but the Court on its own decided to review the entire scope of the district court's desegregation remedy. "The Court's process of orderly adjudication has broken down in this case," Souter said.
Souter has had much to say, again in dissent, on the Court's consideration of race in voting district cases and in affirmative action. He weighed in on the University of Michigan's undergraduate admissions affirmative action plan in Gratz v. Bollinger (2003). His dissent argued that the undergraduate plan was not an unconstitutional quota and that it was within the bounds of the Court's equal protection analysis; in particular, he faulted suggestions by the Justice Department that Michigan try the system that some other states were using to achieve diversity by guaranteeing space to students at the top of each high school class in the state. Those plans, Souter said, practice "deliberate obfuscation" because they avoid "saying directly what they are doing or why." Michigan's use of a point system, giving points for minority status among other factors, is more honest, he said. "I would be tempted to give Michigan an extra point of its own for its frankness. Equal protection cannot become an exercise in which the winners are the ones who hide the ball."
Souter was also a leading dissenter from the Rehnquist Court's tough treatment of racially drawn voting districts intended to benefit minorities by increasing their legislative representation. In cases spanning a decade, Souter criticized the Court for abandoning traditional equal protection clause analysis of race discrimination claims and creating a tough new standard that made it harder to justify districts drawn to enhance minority representation. He also faulted the Court for failing to articulate a clear standard. In dissent in Bush v. Vera (1996), he said:
The result of this failure to provide a practical standard for distinguishing between the lawful and unlawful use of race has not only been inevitable confusion in statehouses and courthouses, but a consequent shift in responsibility for setting district boundaries from the state legislatures, which are invested with front-line authority by Article I of the Constitution, to the courts, and truly to this Court, which is left to superintend the drawing of every legislative district in the land.
Souter has been an active, mostly liberal participant in the Court's numerous criminal cases, in which his opinions—whether majority, concurring, or dissenting—rarely argue for major advances in the law; rather, they are typically very lawyerly, suggesting that the Court majority or the court below has misapplied existing rules to the circumstances of a particular case. Occasionally, he moves beyond this technical legal analysis to confront what he sees as an abusive practice. In a plurality opinion for the Court in Missouri v. Seibert (2004), Souter showed his frustration with police efforts to undermine the warnings of suspects in custody that were called for in Miranda v. Arizona (1966). The police practice he decried has an officer question a suspect in custody without warnings, obtain information that is inadmissible, then administer the warnings and use the earlier statements to get the suspect to repeat the earlier statements. Souter concluded, "The question-first tactic effectively threatens to thwart Miranda's purpose of reducing the risk that a coerced confession would be admitted."
The abortion battle in Casey, early in Souter's tenure, was likely not the toughest case in which Souter participated. He was one of the dissenters in Bush v. Gore (2000), the 5–4 ruling in which the Supreme Court ended the Florida election recount and gave the presidency to George W. Bush. The case was divisive within the Court, and some observers argue that it tarnished the Court's stature in the country and the world. Souter's dissent made it clear that he thought the case should have been left in the Florida courts and Florida legislature to resolve. But, ever concerned about the Court as an institution, he was careful to avoid the inflammatory rhetoric that marked some exchanges among the justices, and he eschewed the gloomy prophecies of others about the Court's damaged standing.
Note: In the spring of 2009, Justice Souter announced his retirement from the Court. President Barack Obama nominated federal appeals court judge Sonia Sotomayor as associate justice to replace Souter. On August 6, 2009, Sotomayor was confirmed by the Senate by a vote of 68-31. She was sworn in on August 8, 2009.
Bibliography
Souter has not disclosed any provision for handling of his Supreme Court papers, and his penchant for privacy makes it possible that he may not make them public. The only full biography of Souter is Tinsley E. Yarbrough, David Hackett Souter: Traditional Republican on the Rehnquist Court (2005). It canvasses his pre-Court years and then runs through his Supreme Court tenure.
There are comparatively few scholarly articles on Souter, and most focus on specific issues. These include David L. Hudson Jr., "Justice Stevens, Justice Souter, and the Secondary Effects Doctrine," University of West Los Angeles Law Review 35 (2003): 48; Alan J. Meese, "Will, Judgment, and Economic Liberty: Mr. Justice Souter and the Mistranslation of the Due Process Clause," William and Mary Law Review 41 (1999): 3; Liang Kan, "Comment: A Theory of Justice Souter," Emory Law Journal 45 (1996): 1373; Liza Weiman Hanks, "Note: Justice Souter: Defining 'Substantive Neutrality' in an Age of Religious Politics," Stanford Law Review 48 (1996): 903; and David K. Koehler, "Comment: Justice Souter's Keep-What-You-Want-and-Throw-Away-the-Rest Interpretation of Stare Decisis," Buffalo Law Review 42 (1994): 859.
Noteworthy Opinions
Planned Parenthood of Southeastern Pennsylvania v. Casey, 505 U.S. 833 (1992)
United States v. Lopez, 514 U.S. 549 (1995) (Dissent)
Hurley v. Irish-American Gay, Lesbian and Bisexual Group of Boston, 515 U.S. 557 (1995)
Rosenberger v. Rector and Visitors of the University of Virginia, 515 U.S. 819 (1995) (Dissent)
Seminole Tribe of Florida v. Florida, 517 U.S. 44 (1996) (Dissent)
Agostini v. Felton, 521 U.S. 203 (1997) (Dissent)
Printz v. United States, 521 U.S. 898 (1997) (Dissent)
United States v. Morrison, 529 U.S. 598 (2000)
Mitchell v. Helms, 530 U.S. 793 (2000) (Dissent)
Missouri v. Seibert, 542 U.S. 600 (2004)