The March Maelstrom: Racial Demographics, Primary/Caucus Turnouts, and Recent Winners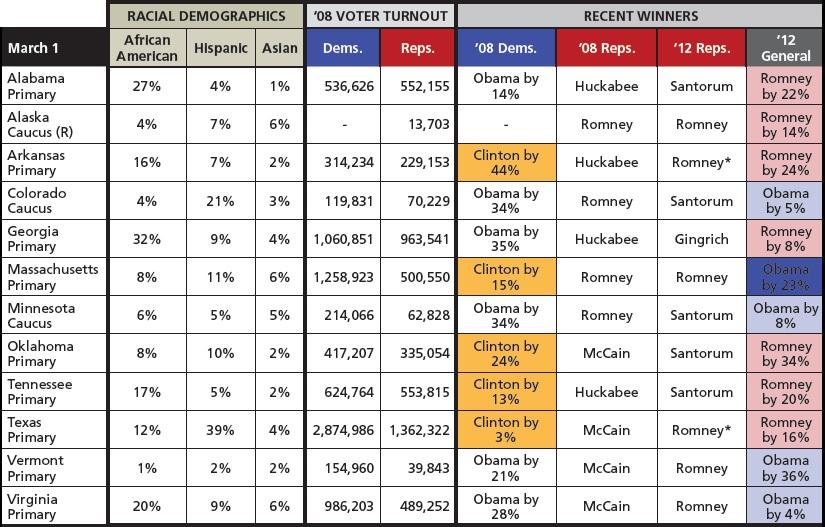 The breadth and diversity of the United States will be on full display in the month of March. From Florida to Alaska, from Maine to Arizona, more than 30 states will be holding primaries or caucuses (the latter by one or both major parties). The busy month of voting will include states in every region of the country, as well as many of the nation's largest: Texas, Georgia, Michigan, Florida, Illinois, Ohio, and North Carolina. The sixth column from the left lists Democratic primary, caucus winners in the 2008 presidential nominating process. States carried by Hillary Clinton over Barack Obama are shaded orange. Those states won by Obama remain white. The far right column lists the 2012 general election winners, with states carried by President Obama colored blue, and those taken by Republican Mitt Romney shaded red.
Source: The Rhodes Cook Letter, February 2016
The following is a continuation of the table above and includes demographic breakdowns, past voter turnout, and previous winners for post-Super Tuesday presidential primaries and caucuses.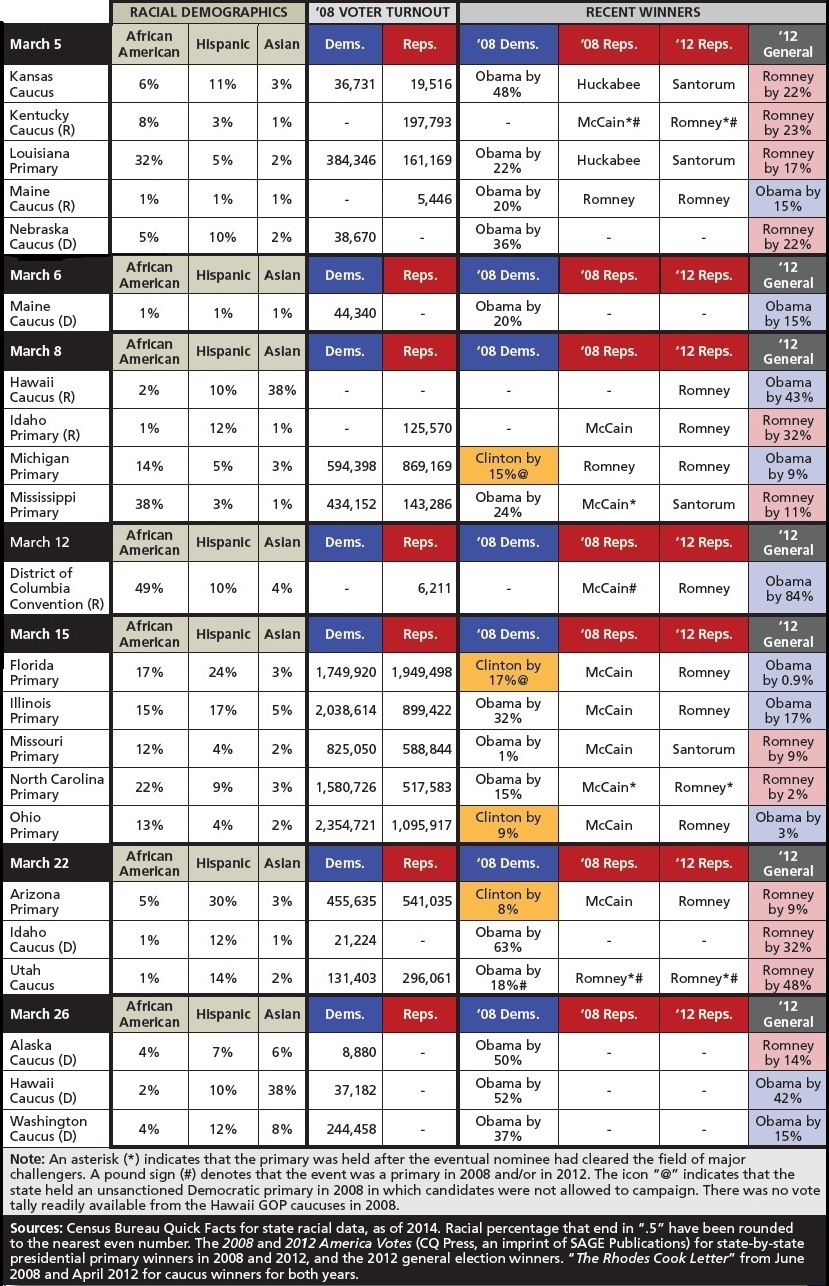 ---
Document Citation
Cook, R. (2016). The march maelstrom: racial demographics, primary/caucus turnouts, and recent winners. http://library.cqpress.com/elections
---
Document ID: rcookltr-1527-98495-2720716
Document URL: http://library.cqpress.com/elections/rcookltr-1527-98495-2720716
---