2016 Presidential Primary, Caucus Calendar and Delegate Count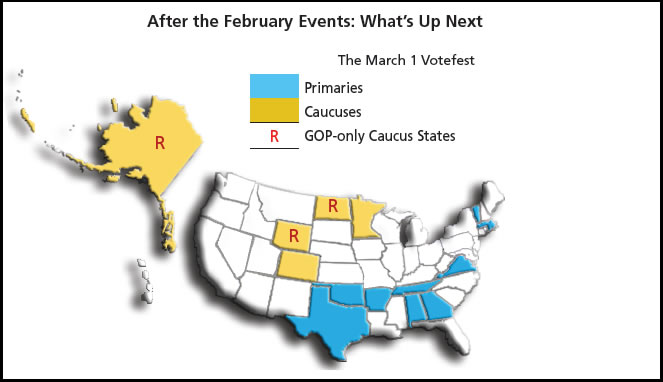 The 2016 presidential nominating process has been set up by both parties for an early knockout. After the four early states vote in February, the floodgates open, and roughly half the country will vote in the first half of March. That includes delegate-rich states such as Florida, Georgia, Illinois, Michigan, North Carolina, Ohio and Texas. It very well may be that both parties' nominations are settled by the ides of March. Then again, given the unique nature of this presidential nominating campaign, maybe not. The Democratic delegate count includes unelected superdelegates, who are given automatic, free agent status by virtue of their party or elected position. A total of 713 of the 4,764 Democratic delegate votes (or 15%) in 2016 are reserved for superdelegates. There are 2,472 Republican delegates this year.
Source: The Rhodes Cook Letter, January 2016
The following table provides dates and delegate counts for each state (or other entity) that will hold a primary or caucus in 2016.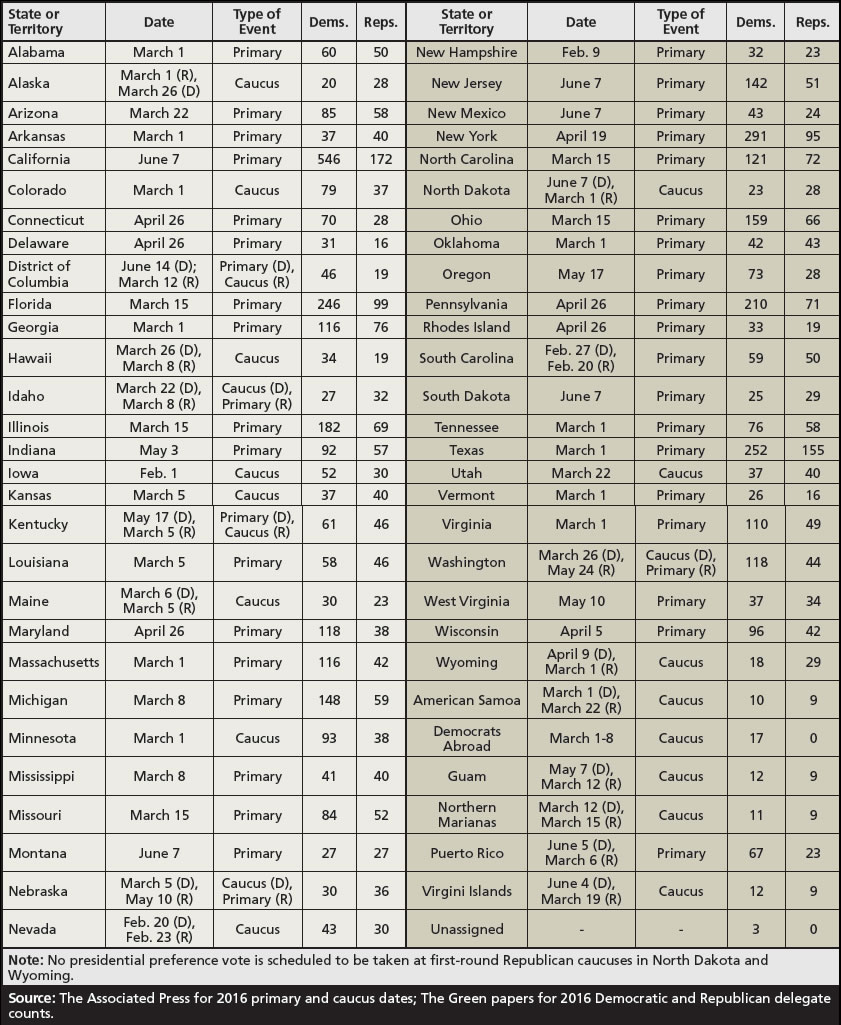 ---
Document Citation
Cook, R. (2016). 2016 presidential primary, caucus calendar and delegate count. http://library.cqpress.com/elections
---
Document ID: rcookltr-1527-98188-2717248
Document URL: http://library.cqpress.com/elections/rcookltr-1527-98188-2717248
---