The Other 2016 Elections

While "announcement season" for 2016 presidential candidates is nearing its conclusion, it is "retirement season" for gubernatorial and congressional incumbents who are still deciding whether or not to run for reelection. Six governors and five senators have already announced that they will not seek another term in the 2015-16 election cycle. In addition, two Republican senators that are running have health issues that could become factors in their campaigns. Mark Kirk, 55, of Illinois had a stroke that was discovered in 2012 and much of his first term has been spent in recovering from it. Meanwhile, Johnny Isakson, 70, of Georgia announced earlier this year that he has Parkinson's disease but says that he is well enough to seek re-election. Iskason is still strongly favored to win a third term next year; Kirk is expected to have a much tighter contest.
Source: The Rhodes Cook Letter, July, 2015 The Rhodes–Cook Letter, July 2015
Below is a comprehensive list of the governors and senators who are up for re-election in 2016 in addition to the breakdown of current House members, who will all be up for re-election.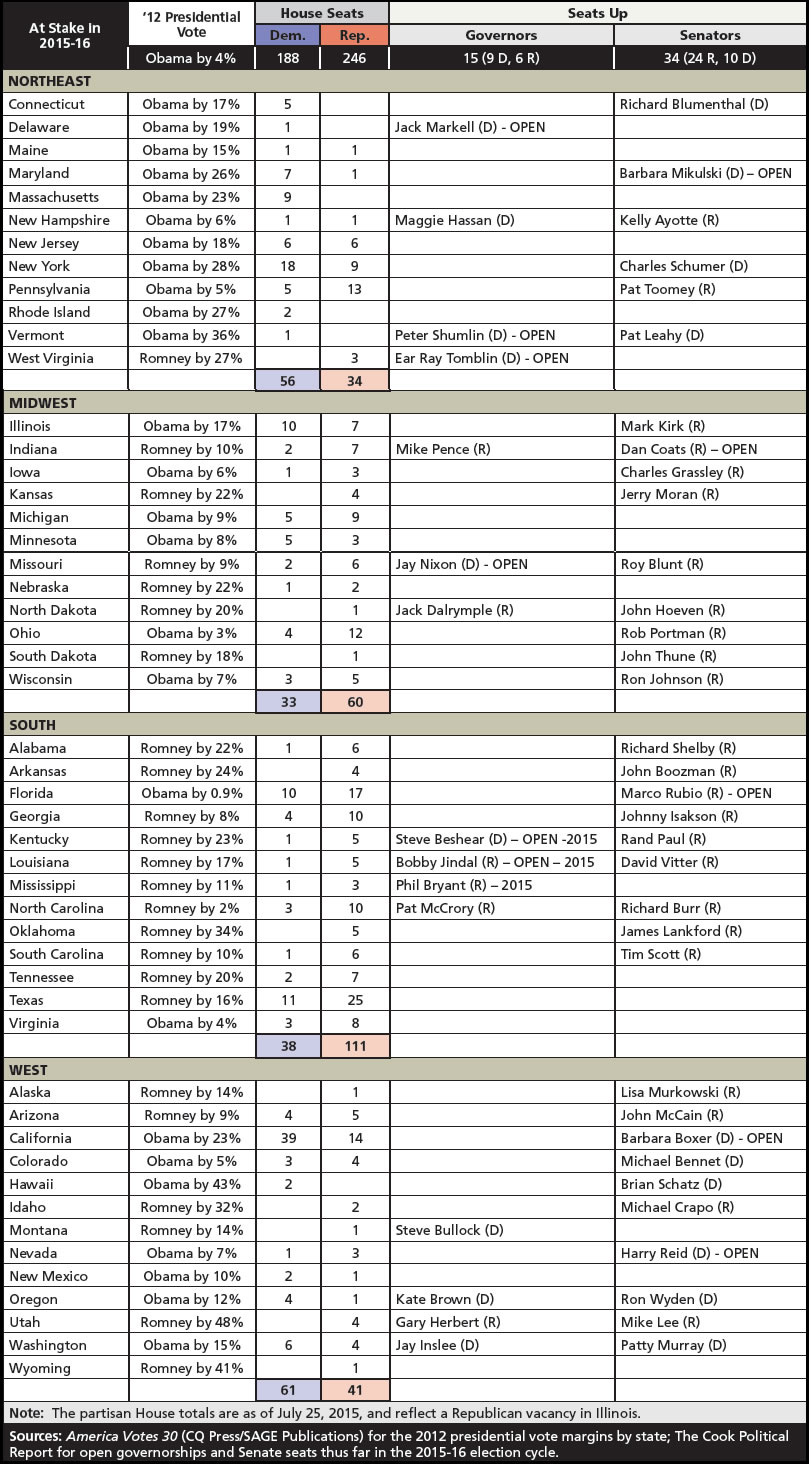 ---
Document Citation
Cook, R. (2015). The other 2016 elections. http://library.cqpress.com/elections
---
Document ID: rcookltr-1527-97784-2707670
Document URL: http://library.cqpress.com/elections/rcookltr-1527-97784-2707670
---