Can the Polls Be Trusted?
Polls prior to the 2016 presidential election showed Democratic candidate Hillary Clinton coming out ahead of Donald Trump, but it all fell apart for her on election night. In this Election Report, elections expert Rhodes Cook points to why the polling might have been inaccurate and whether similar 2020 polls can reliably shine an early light on the election outcome.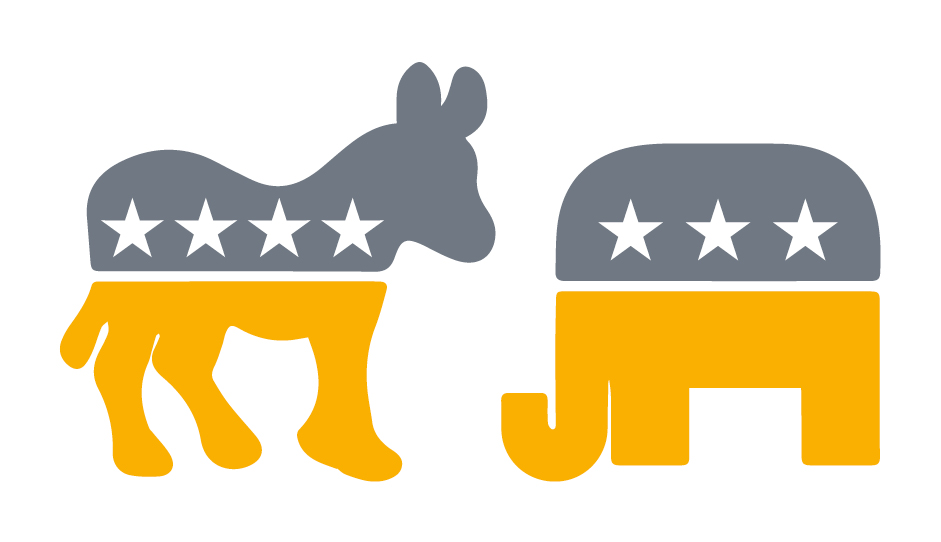 The first half of 2020 has gone about as well for former vice president Joe Biden and the Democrats as they could have wanted. In Biden, Democrats got the presidential candidate that many thought would be their most electable. And with Donald Trump and his administration drawing relatively low marks for their handling of the ongoing COVID-19 pandemic, Biden has built a clear-cut advantage in many of the battleground states and opened a lead in national polls that in some cases has reached double digits percentagewise.
But few Democrats are breathing easy, as the party is just four years away from a historic Election Night collapse. Polls that showed a victory for Democratic nominee Hillary Rodham Clinton in the offing in November 2016 proved wrong, leaving the party shellshocked and Trump unexpectedly on his way to the White House.
In reality, most of the polls in 2016 were basically on target. On Election Day, the Real Clear Politics (RCP) average of national surveys showed Clinton with a lead of 3.3 percentage points in the popular vote, which turned into a 2.1-point triumph when all the ballots were counted. So, too, battleground state polls across the country were largely correct. Where they were conspicuously wrong were in a trio of closely contested states in the Rust Belt—Michigan, Pennsylvania, and Wisconsin—where polling numbers predicting Clinton victories in all three were transformed into a Trump Election Night sweep that sealed his unexpected presidential triumph.
What made the outcomes in Michigan, Pennsylvania, and Wisconsin so unexpected were that these states were integral parts of a Democratic "firewall" that had been in place for fully two decades. Michigan and Pennsylvania had voted Democratic for president in the previous six elections. For Wisconsin, the party's presidential winning streak had reached seven straight elections.
Nothing seemed amiss in the RCP Election Day polling. Their rolling average of polls showed Clinton ahead by 1.9 points in Pennsylvania, 3.4 points in Michigan, and 6.5 points in Wisconsin. Yet that night, each of the states fell to Trump in excruciating fashion by margins of less than 1 percentage point apiece. If Clinton had held all three states, she would have won the election and shattered "the glass ceiling" in the process. As it was, the three Rust Belt states swelled Trump's clear-cut electoral vote majority, which ultimately reached 304—the most for any Republican presidential winner since 1988.
Many political pundits had a two-word reaction to the results: "What happened?"
Some major pre-election polls in Pennsylvania and Wisconsin had a problem with timing. They stopped their final pre-election surveying too soon, roughly a week or so before the election. In the process, they failed to catch a movement of late-deciding voters to Trump, especially among blue-collar voters unhappy with Clinton and the Democrats. This was compounded in some cases by polling methodology that undercounted the growing Trump vote, as well as by the simple fact that a number of these voters apparently did not trust pollsters and avoided talking with them.
In 2016, the Rust Belt was the nation's hot zone for volatility, and in state after state across the region Trump drew a larger vote than was anticipated. Not just in Michigan, Pennsylvania, and Wisconsin, but also in the erstwhile battleground states of Iowa and Ohio. Barack Obama carried both in his 2008 and 2012 presidential victories. Yet in 2016, neither state was competitive. Trump carried Ohio by 8 percentage points and Iowa by 9, even though the RCP Election Day polling had placed the Republican lead in each state at less than 4 points.
All of which leads to a critical question for 2020: Can the polls be trusted?
Putting aside the fact there are "good" polls and there are "bad" polls, some of the problems from the last election can be rectified—such as the timing of the final pre-election surveys and the proper reading of the size of the Trump-friendly rural and blue-collar vote across the Rust Belt. Getting a full complement of Trump voters to talk to pollsters is another matter. And there is also the fact that the nature of the 2020 presidential campaign is clearly different than four years ago.
Then, there was no incumbent. Both candidates were personally unpopular. As a brash, wealthy political neophyte, Trump had an air of the unique and unknown about him, while Clinton was almost universally known but ran a campaign built to appeal to women, suburbs, and cities, not blue-collar voters and rural areas.
This election, there is an incumbent in Trump. And thus far the campaign has been largely a referendum on him, a situation in which he has not fared well. As for Biden, the pandemic has allowed him to lay low at his Wilmington, Delaware, home and watch the weeks fall away. Meanwhile, he benefits from a reputation that he has fashioned over the years as an affable "average Joe." Polls tend to show that he possesses the ability to reach working-class voters that Clinton did not.
Yet after the "November surprise" of 2016, can the polls really be believed in 2020? Unfortunately, that will not be clear until Election Night. Until then, let's just say that they are on probation.
Rhodes Cook 7/9/2020
---
Document Citation
Cook, R. (2020). Can the polls be trusted?. http://library.cqpress.com/elections
---
Document ID: electrpts-2165-113584-2952405
Document URL: http://library.cqpress.com/elections/electrpts-2165-113584-2952405
---