Presidential Primaries through March and a Look Beyond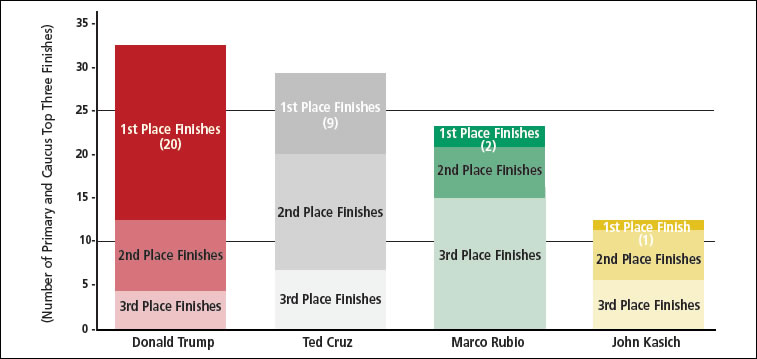 Through March, nearly two-thirds of the country (31 states and the District of Columbia) had held their Republican primary or caucus. Thus far, Donald Trump has clearly dominated the GOP race, winning 17 of the 21 primaries that were held through the end of March, and finishing in the top three in all 32 events. Ted Cruz has been the only GOP candidate to come close to Trump as a broad-based vote-getter, with nine primary and caucus victories through March and 29 top three finishes. No other GOP candidates, other than the four listed below, finished in the top three in any state.
Source: The Rhodes Cook Letter, March 2016
The last 10 weeks of the 2016 presidential primary campaign will be fought out in the Northeast, the Midwest and the West, basically in that order. Each party has action remaining in nearly 20 states, virtually all of which will be holding primaries. Four of the latter are "megastates" - California, New York, Pennsylvania, and New Jersey. All four have significant minority populations and all four decisively went for Hillary Clinton over Barack Obama in the 2008 Democratic primaries.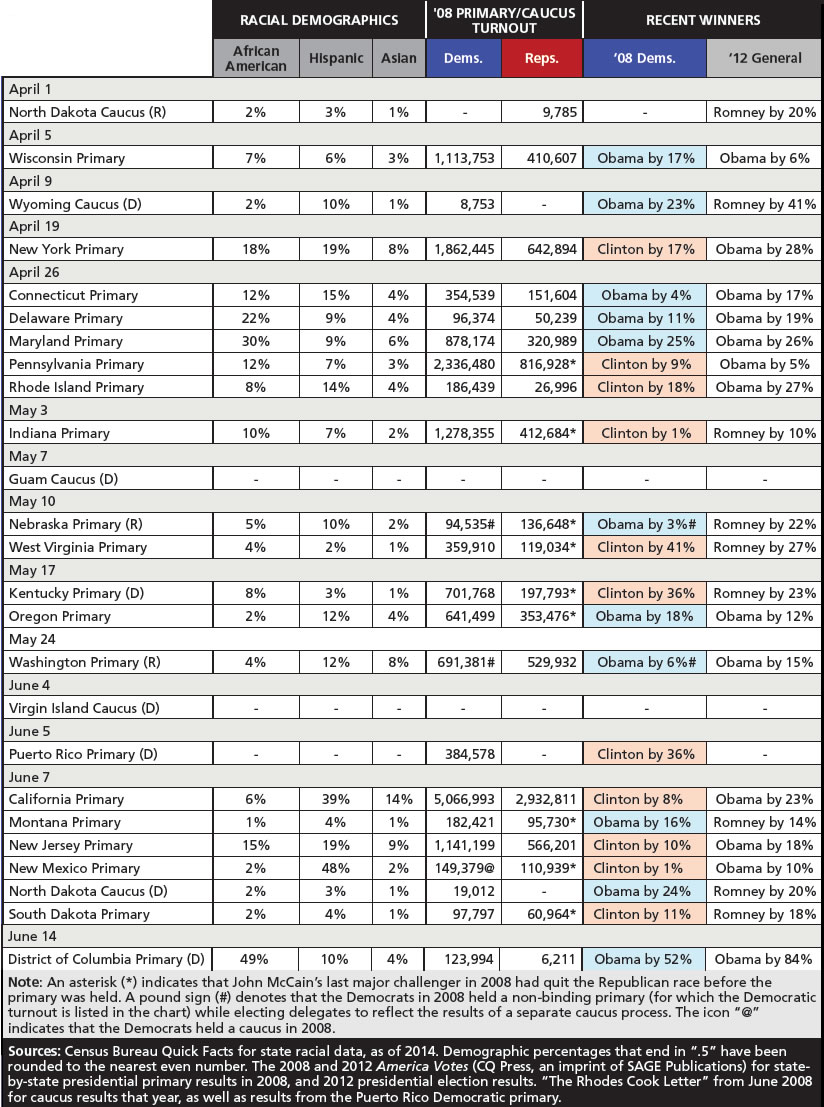 ---
Document Citation
Cook, R. (2016). Presidential primaries through march and a look beyond. Retrieved from http://library.cqpress.com/
---
Document ID: rcookltr-1527-99583-2727691
Document URL: http://library.cqpress.com/elections/rcookltr-1527-99583-2727691
---