Democratic Candidates' Vote-Getting Prowess: Is There Cause for Concern?
According to recent polling, there are currently four leading candidates for the 2020 Democratic presidential nomination: former Vice President Joe Biden, Sen. Bernie Sanders of Vermont, Sen. Elizabeth Warren of Massachusetts, and South Bend, Indiana, Mayor Pete Buttigieg. On December 15, the RealClear Politics rolling average of nationwide polls showed Biden with 28.2 percent support of all respondents, followed by Sanders with 19.2 percent, Warren with 16.4 percent, and Buttigieg with 8.8 percent. No other candidate had more than 5 percent.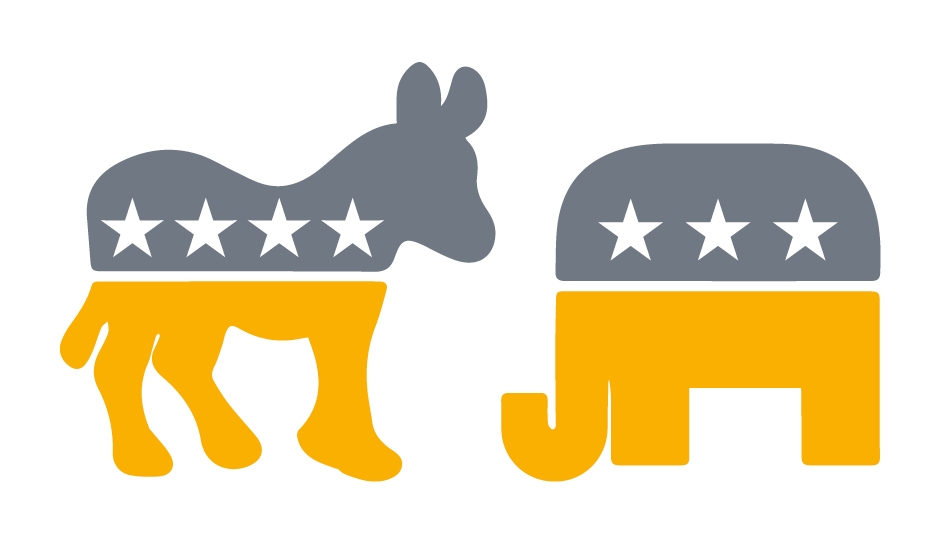 The Democrats' top four features three septuagenarians (Biden, Sanders, and Warren) and a candidate in Buttigieg who is still under 40 years old. Biden is focused on his electability over President Donald Trump, an urgently desired quality by all Democratic voters. Sanders and Warren speak to the progressive activism aroused in the party since 2016. Buttigieg epitomizes a new generation of national leadership, untarnished by the political dysfunction of recent years.
Yet all four candidates have something to prove when it comes to vote-getting ability. Biden easily held his Senate seat in Delaware for decades, but quickly went belly up in his two previous tries for the Democratic presidential nomination. In 1987, he quit the race months before the primaries after admitting to plagiarizing the British Labor Party leader at the time in his standard stump speech. In 2008, he withdrew after a poor showing in the lead-off Iowa caucuses.
Like Biden, Sanders has dominated at the ballot box in Vermont. But his first presidential run for the Democratic nomination in 2016 had its limitations. He did run well in the caucus states, where the relatively low turnouts enabled his passionate support to prevail, and in smaller primary states across the northern tier of the country.
Yet in the larger states, those that in the general election have the biggest electoral vote prizes, Sanders had problems. He lost the most populous states from California to New York, Illinois to Florida, Ohio to North Carolina, as well as Pennsylvania and New Jersey—all states with sizable minority populations to which Hillary Rodham Clinton had greater appeal. Of the nation's 10 most populous states, Sanders could carry only Michigan in the 2016 Democratic primaries, and that by a margin of less than 20,000 votes of more than 1.2 million cast.
As for Buttigieg, he has yet to win office beyond the confines of South Bend. According to the 2017 World Almanac, South Bend had an estimated population in 2015 of 101,516, making it the fourth-largest city in Indiana behind Indianapolis, Fort Wayne, and Evansville. Before beginning his mayoral career early this decade, Buttigieg sought the post of state treasurer in 2010, losing by 25 percentage points to Republican Richard Mourdock. (The controversial Mourdock would go on to lose an ill-starred Senate race two years later, handing Indiana Democrats a rare Senate victory.)
And then there is Elizabeth Warren. On the face of it, she has done quite well at the ballot box in her brief political career in Massachusetts. In her electoral debut in 2012, she ousted Republican Sen. Scott Brown with 54 percent of the vote. In 2018, Warren was reelected with 60 percent.
Yet in 2012, Warren drew more than 200,000 fewer votes than President Barack Obama, who rolled over the state's former Republican governor, Mitt Romney. In 2018, she drew far fewer votes than three of the other four successful Democratic candidates for statewide office, with her total of 1,633,371 dwarfed by the totals for the Democratic winners for Massachusetts secretary of state (1,877,065), state attorney general (1,874,209), and state treasurer (1,761,282). Among the victorious Democratic statewide candidates last fall, the only one she outpolled was the entry for state auditor (1,606,518).
Yet maybe the most noteworthy vote comparison in 2018 was between Warren and Massachusetts' popular moderate Republican governor, Charles Baker, who like Warren, was also running for reelection against nominal opposition. In the strongly Democratic Bay State, Republican Baker drew 1,781,341 votes, or nearly 150,000 more than Warren.
She did manage to outpoll Baker in Democratic Boston, its liberal suburbs (such as Brookline, Lexington, and Newton), and academic-oriented communities from Amherst and Northampton in the western half of the state to Cambridge outside Boston. Yet in much of the rest of Massachusetts—with its smaller, less Democratic communities and old mill towns—Baker often drew more votes than Warren. And the latter are the type of places that Warren would need to penetrate in Massachusetts and beyond to stand a good chance of defeating President Trump next November.
Still, the upcoming presidential primaries give the Democratic candidates an opportunity to embellish their vote-getting credentials—in short, a chance to make a first or second impression (or in the case of Biden, a third impression). In 2016, Trump showed himself to be a prodigious vote-getter during the Republican primaries. Democrats and the media seemed slow to realize it, since he did not win a majority of the vote in any state contest until mid-April, more than halfway through the primary season. Still, Trump swept 34 of the 38 GOP primaries in 2016, many by lopsided margins.
Now, it is the field of 2020 Democratic candidates—led by Biden, Sanders, Warren, and Buttigieg—who have a chance to show they can put together a winning coalition in the primaries that could ultimately lead to success in November.
Rhodes Cook
12/17/19
---
Document Citation
Cook, R. (2019). Democratic candidates' vote-getting prowess: Is there cause for concern?. http://library.cqpress.com/elections
---
Document ID: rcookltr-1527-112466-2942880
Document URL: http://library.cqpress.com/elections/rcookltr-1527-112466-2942880
---