Time for a Generational Change in the White House?
Every 30 years or so of late, there has been a generational change in the White House. In 1960, the election of John F. Kennedy ushered into the presidency members of the "greatest generation"—raised during the Depression and combatants during World War II. In 1992, the election of Bill Clinton flipped the White House to the "baby boom" generation–steeped in the Great Society, urban race riots, and the war in Vietnam. Now, by the calendar, it appears that it is time for a new generation to take the helm.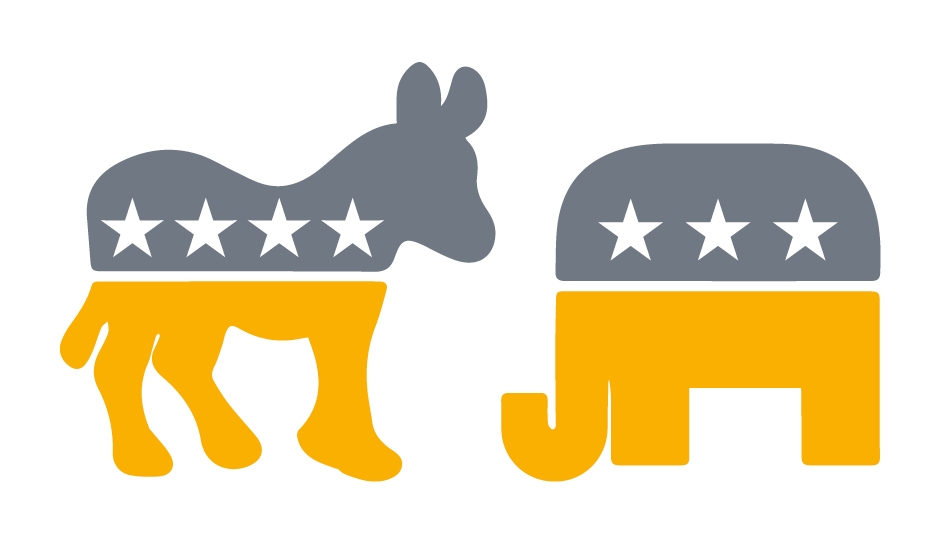 It could be in the presidential election of 2020, almost certainly in 2024. And it would be "Generation X" into whose hands the presidency would be handed. (For the record, the birth years for baby boomers runs from 1946 to 1964; that of "Generation Xers" begins in 1965.)
Generally, the flip to a new generation of leadership is fueled by a strong feeling among voters that it is time for a change in the nation's politics with a need for fresh faces and fresh thinking. For good measure, a "change of generation" election often features a sharp contrast in age between an elderly outgoing president and a relatively young new one.
In 1960, the outgoing president, Republican Dwight D. "Ike" Eisenhower, was 70 years old at the time of the election, having cultivated an avuncular, grandfatherly persona that made him seem at least that old throughout his eight-year presidency. Having successfully led the Allied forces in Europe during World War II, Ike was a respected elder statesman. But he was also publicly dogged by health issues that included several heart attacks during his presidency. His successor, Democrat Kennedy, had some hidden health problems of his own. But at 43, JFK was able to portray himself as the champion of an energetic new generation ready to assume national leadership.
In 1992, the dichotomy was much the same. Republican George H.W. Bush, age 68, was defeated by Democrat Bill Clinton, 46. Bush had served with distinction during World War II before beginning a long career in business and then politics. For the much younger Clinton, the military conflict of his generation involved the murky war in Vietnam that divided the country. Clinton had to weather charges during the campaign that he was a draft dodger. But he was able to sell himself as a smart, well-spoken "people" person and policy wonk, whose generation (the baby boomers) represented the future, not the past. The latter was underscored in his campaign song (appropriated from Fleetwood Mac): "Don't Stop Thinking about Tomorrow."
A similar type of generational change in the presidency could be shaping up for 2020. The incumbent, the 72-year-old Donald Trump, was the nation's oldest president at the time of his inauguration, but hardly fits the part of an elder "statesman." More like a boundless whirling dervish sowing chaos throughout the government, say his critics. As such, he appears to some to be more like a wayward adolescent than an aging codger.
Document Outline
The Democrats and "Generation X"
Most Presidents Assume Office in their 50s

The Democrats and "Generation X"
There are plenty of younger Democrats from "Generation X" who are bidding to take on Trump. Among them are Sen. Kirsten Gillibrand of New York, currently age 52; Sen. Cory Booker of New Jersey, age 50 in April; former Housing and Urban Development Secretary Julian Castro, 44, and former Rep. Beto O'Rourke of Texas, age 46 (and still mulling a presidential candidacy in 2020).
Ironically, Sen. Kamala Harris of California, who is currently 54, was born in 1964 and is from the end of the baby boom era, as is Sen. Amy Klobuchar of Minnesota, who is 58.
But to oppose Trump, Democrats might also end up nominating someone roughly his age, as they did in 2016 when they fielded Hillary Rodham Clinton, who was 69 at the time of that year's election.
The 2020 Democratic presidential field also features Sen. Elizabeth Warren of Massachusetts, currently age 69. And there are older, pre-baby boomers who have drawn presidential mentions, including former Vice President Joe Biden, who is currently age 76, and Sen. Bernie Sanders of Vermont, age 77. Either or all may run in 2020.
Most Presidents Assume Office in their 50s
Over the course of American history, a clear majority of presidents have been in their 50s when they assumed office (24 of 44 to be exact, not including Grover Cleveland's separate second stint in the Oval Office in the 1890s). On the other hand, only 11 presidents have been 60 or older when they were inaugurated, and just nine have been under age 50.
To be sure, being a particular age does not define how a presidential candidate will perform mentally, physically, or emotionally if elected. But those in their 50s can frequently convince voters that they have the experience and energy for the job. Older presidential candidates often offer experience, wisdom, even gravitas, but are closely watched by their opposition and the media for signs of flagging health or energy. Younger presidential candidates (under age 50) do not usually have the latter problem but often must convince voters that they have enough experience and toughness to be trusted with the job.
Yet beginning with the election of Ronald Reagan in 1980, only one of six presidents has been in their 50s when they took office, George W. Bush. The remaining five have been either "young" or "old." Three were above age 60—Republicans Reagan, George H.W. Bush, and Trump. Two others were in their 40s when inaugurated—Democrats Bill Clinton and Barack Obama.
The popular Reagan, who turned 70 less than one month after taking office, helped make it acceptable for other senior citizens to seek the White House, particularly on the Republican side. Among older candidates in recent years who won the GOP nomination, but lost the general election, were former Sen. Bob Dole of Kansas, who was 73 at the time of the 1996 election; Sen. John McCain of Arizona, who was 72 when the nation balloted in 2008; and former Massachusetts Gov. (and current senator from Utah) Mitt Romney, who was 65 when he faced off against Obama in 2012.
There is little doubt at this point that a generational change in the White House in 2020 would almost definitely come from the Democrats. Yet while it is no sure thing, there is a decent chance that it might just happen.
Rhodes Cook (2/11/2019)
---
Document Citation
Cook, R. (2019). time for a generational change in the white house?. http://library.cqpress.com/elections
---
Document ID: rcookltr-1527-110253-2926340
Document URL: http://library.cqpress.com/elections/rcookltr-1527-110253-2926340
---