Record Midterm Turnout Fuels Democratic Surge
The 2018 midterm elections will be remembered for a number of things. They produced a Democratic takeover of the House of Representatives, the first time the party has won House control in a decade, as well as a slew of Democratic pickups in governorships and state legislative seats. Republicans managed to hold onto the Senate—all of this constituting the first voter feedback to the tempestuous personality and controversial presidency of Donald Trump. In this Election Report, voting and elections expert Rhodes Cook analyzes voter turnout in the 2018 midterms in response to the changing consciousness of the nation.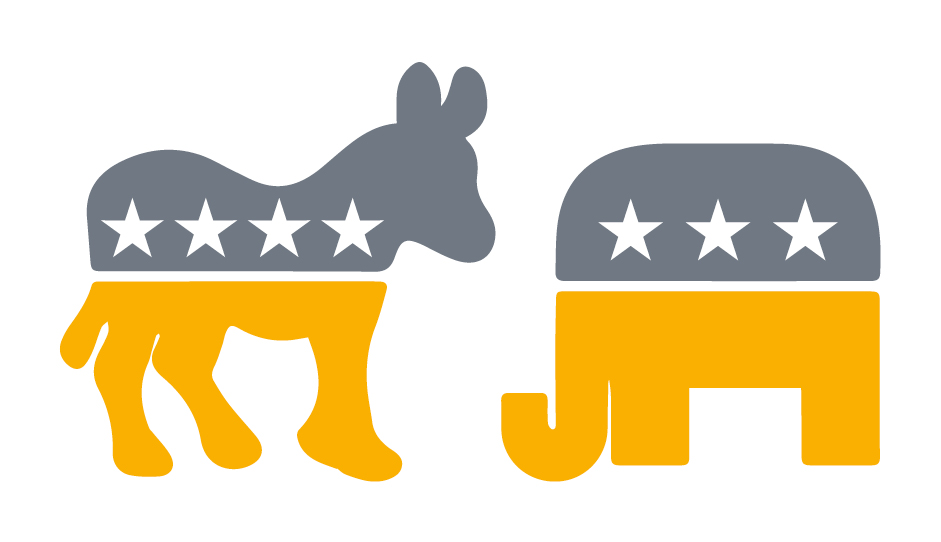 Document Outline
Trump as Lightning Rod
A Different Midterm Electorate

The legacy of 2018 includes the phenomenally large turnout that featured a record number of ballots cast in a midterm election. As of November 16, a running tally of the nationwide House vote by David Wasserman of The Cook Political Report showed that more than 109 million ballots had been tallied, with several million more left to be counted. That figure dwarfs the previous turnout record for a midterm congressional election of 86.5 million votes set in 2010, as well as the nearly 78 million that turned out for House elections in 2014.
And there is no denying that in 2018, it was a pro-Democratic turnout. Four years ago, the nationwide House vote was 40.0 million for Republican candidates, 35.6 million for their Democratic counterparts, with 2.2 million votes cast for an array of independent and third party candidates as well as a sprinkling of write-ins. The results translated into a convincing 247–188 GOP advantage in House seats heading into 2015.
This year, Wasserman's count shows a midterm electorate much larger and decidedly more Democratic. As of November 16, there were 57.7 million votes tallied for Democratic candidates to 49.7 million for Republicans, producing a 232–199 Democratic House majority, with four races still too close to call. Put another way, in 2014 there were 4.4 million more congressional votes cast for Republican than Democratic candidates. This time, the total for Democratic House candidates has exceeded those for Republicans by 8 million votes, with the Democrats adding fully 22 million votes from 2014 while the Republicans have added about 10 million.
Trump as Lightning Rod
It has been shown over the years that people vote when they feel that they have something to vote for. In that regard, the huge 2018 turnout was a testament to varying voter responses to President Trump and the conflicting emotions that he generates. Trump has been a source of partisan controversy like no other president in memory. His sharp edges and "stroke the base" positions have made him a hero to many Republicans. But he is the devil incarnate to many Democrats and independents, who view his tit for tat style of relating and unpredictability in governing a threat to basic democratic institutions.
Many presidents tend to limit their campaigning during midterm elections, preferring to focus on governing rather than barnstorming for their party's candidates. But Trump took the opposite approach, spending much of the fall season crisscrossing the "red" part of the map to stump for GOP candidates as well as laud his own presidency. Trump was not shy about positioning himself front and center as the focal point of the election and encouraged Republicans to vote as if he were on the ballot.
Yet it turned out to be a questionable strategy. Trump had a favorable economy on which to campaign in 2018. But he chose instead to accent more peripheral (albeit visceral) issues, such as guarding the nation's southern border from a slow-moving "caravan" of Latin migrants. He clearly felt the issue was more likely than the economy to arouse his base, as polls throughout the year showed anti-Trump voters far more intense in their opposition to the president than pro-Trump voters were in their support.
A Different Midterm Electorate
It is a rule of thumb that midterm turnouts are smaller, whiter, and older than those in presidential years. Yet in its size, the 2018 turnout was about midway between a normal midterm election and a presidential election. (136.7 million votes were cast in the Trump–Hillary Clinton contest in 2016.)
And in its composition, the 2018 vote was racially more diverse than the last midterm. According to exit polls from both years, the white share of the vote stayed predominately Republican but dropped from 75 percent of the total in 2014 to 72 percent this year. Meanwhile, the minority share of the vote rose to 28 percent, with African Americans voting 90 percent Democratic, Asians, 77 percent, and Hispanics, 69 percent.
Altogether, more self-described Democrats than Republicans voted in this year's elections (37 percent–33 percent), after adherents of the two parties cast equal proportions of the vote in the GOP-dominated midterms of 2010 and 2014. Self-described Independents, which comprised 30 percent of the 2018 vote, voted for the Democrats this time after breaking for the Republicans in 2010 and 2014.
All in all, 2018 was an election to remember, not only in rendering the first verdict on the Trump administration, but also in drawing record numbers of voters to the polls to do so.
— Rhodes Cook (11/16/18)
---
Document Citation
Cook, R. (2018). Record midterm turnout fuels democratic surge. Retrieved from http://library.cqpress.com/
---
Document ID: rcookltr-1527-108602-2912916
Document URL: http://library.cqpress.com/elections/rcookltr-1527-108602-2912916
---