Primaries Show 2018 to be a Year of Gender, Racial Diversity
With the 2018 primary season nearly over, it is clear that the Democrats have won this year's "battle of the primary ballots." Big deal one might say, but the aggregate nationwide tally of Democratic and Republican primary votes in recent elections has been a harbinger of the general election to come.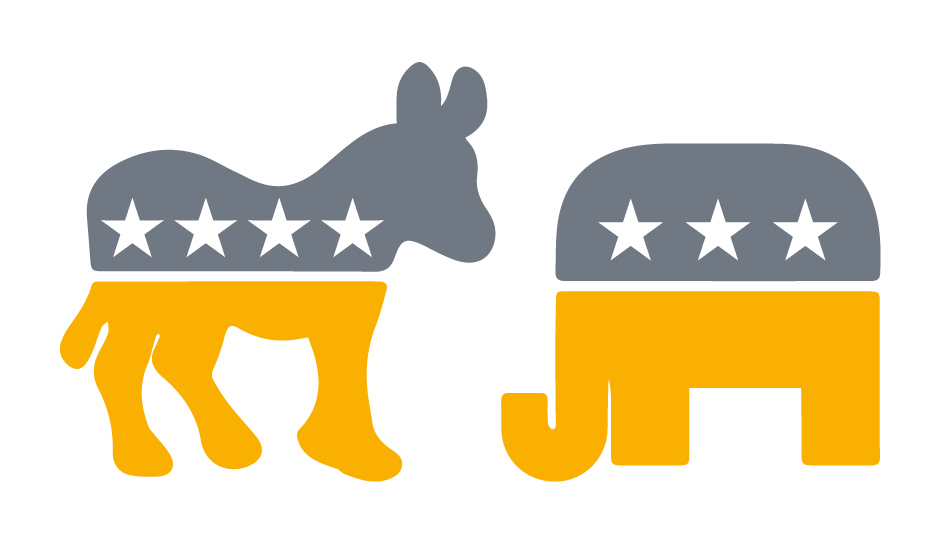 Document Outline
Primaries Show 2018 to be a Year of Gender, Racial Diversity
"The Year of the Woman"
A Year of Diversity

Primaries Show 2018 to be a Year of Gender, Racial Diversity
Higher turnouts in the primaries are considered a reflection of which party has the greater passion and whose voters are most likely to turn out in the fall. In 2010 and 2014, the Republicans drew the most primary votes, which was followed eight years ago with a GOP takeover of the House of Representatives, and four years ago by the Republican takeover of the Senate and their retention of House control.
This year, Democrats have built a primary turnout advantage of more than 2.5 million votes, with intraparty contests in New Hampshire on September 11, Rhode Island on September 12, and New York on September 13 likely to swell the Democratic lead. The Democrats drew more primary votes in 2018 than the Republicans in such populous states as California, Illinois, and New Jersey—based on the number of ballots cast in each party's Senate or gubernatorial contest (whichever office produced the highest number of votes in a particular state). For good measure, Democrats drew the most primary votes this year in the trifecta of industrial states that were so critical to Donald Trump's election as president in 2016—Michigan, Pennsylvania, and Wisconsin.
But there is a caveat. Take away bright blue California, where the Democrats registered a primary turnout advantage over the Republicans of more than 1.8 million votes, and the Democrats' overall edge is reduced to less than 1 million votes for the year. Republicans outpolled the Democrats in primary balloting in such large electoral prizes as Florida, Ohio, and Texas. In short, there are signs in the primary voting that Democrats could do well this fall, but their advantage is not written in stone.
"The Year of the Woman"
One thing more certain at this point is that 2018 is clearly shaping up as "the year of the woman," or maybe more accurately, "the year of the woman, part two." The first such year to draw that title accompanied Bill Clinton's initial presidential election in 1992, and featured Democratic Senate victories by Barbara Boxer and Dianne Feinstein in California, Carol Moseley Braun in Illinois, and Patty Murray in Washington.
But the showing by women candidates in 1992 looks like a modest preamble compared to 2018. According to The Economist, fewer than 1,000 women in 2015 and 2016 contacted Emily's List (an organization which promotes women candidates) about running for office. This cycle, there have been more than 25,000.
Much of the huge increase in interest is attributed to Trump's election, the rise of the "Me Too" movement aimed at targeting male sexual harassment, and the general feeling that in a male-dominated culture women candidates offer the best chance for political change.
In Senate races alone this fall, at least six states are sure to elect a woman. That is because both major parties in Arizona, Minnesota, Nebraska, New York, Washington, and Wisconsin nominated women as their candidates for Senate.
A Year of Diversity
This is also shaping up as a "year of diversity," particularly on the Democratic side. In two major Southern states, Florida and Georgia, Democratic primary voters selected African Americans to run for governor. In the latter state, Stacey Abrams would become the first African-American woman to be elected governor if she won this November. In Idaho, Democrats nominated Paulette Jordan, who would be the nation's first Native American governor if she prevailed this fall. And in the Detroit-area district formerly represented by John Conyers, a leading African American voice in Congress forced out last year by charges of sexual harassment, Democratic voters nominated to run for his open seat in the next Congress a Muslim woman, Rashida Tlaib, whose parents are Palestinian immigrants.
Altogether, four House members and one sitting governor have been beaten in primaries this year, about the average number of incumbent defeats for both sets of offices in recent election cycles. Two veteran male Democratic representatives lost to women of color: Boston City Council member Ayanna Pressley, who is African American, and Alexandria Ocasio-Cortez of New York City, a twenty-something of Puerto Rican descent who began her campaign as a political unknown. But Ocasio-Cortez skillfully combined social media with endorsements from progressive leaders such as Bernie Sanders, and emerged from her primary not only victorious but as a new star of the Democratic left.
Pressley and Ocasio-Cortez won their primaries in strongly Democratic districts, and for all practical purposes have guaranteed seats in the 116th Congress. As such, they will be in the vanguard of a political world that is evolving slowly, but steadily, to reflect the nation's increasing diversity.
Rhodes Cook, September 10, 2018
---
Document Citation
Cook, R. (2018). Primaries Show 2018 to be a Year of Gender, Racial Diversity. http://library.cqpress.com/elections
---
Document ID: rcookltr-1527-107898-2902928
Document URL: http://library.cqpress.com/elections/rcookltr-1527-107898-2902928
---