What's Up in 2018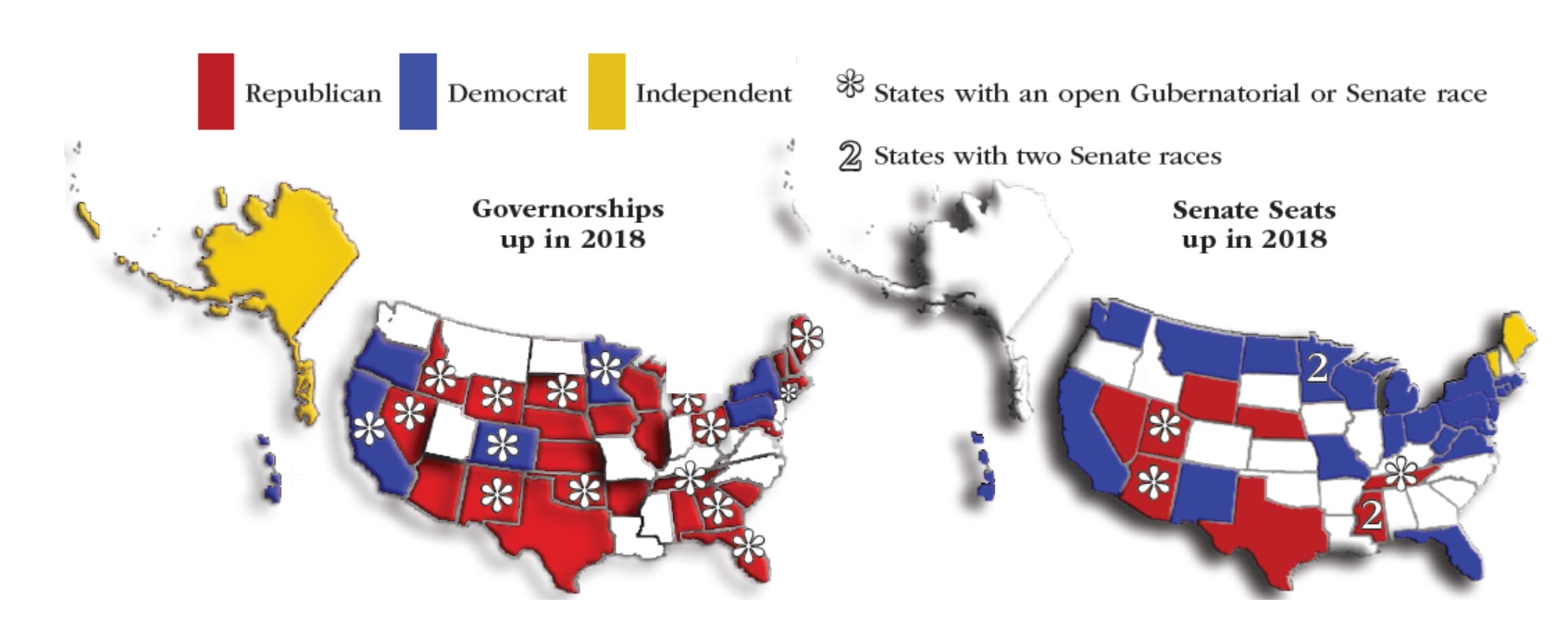 The 2018 midterm elections are arguably the most consequential since 1994, when Republicans won both houses of Congress in the same election for the first time in 42 years. This time it is the Republicans who are on the spot. The midterms are widely viewed as the first nationwide referendum on the controversial presidency of Donald Trump, and will determine the strength of the Democratic resistance in the years that immediately follow.
Source: The Rhodes Cook Letter, April 2018.
In addition, gubernatorial and state legislative races in 2018 will play a significant role in many states in determining partisan control of the redistricting process to take place in the wake of the 2020 census. Altogether, more than one-third of all Senate seats are up this year, nearly three-fourths of the governorships, and all of the House seats. Democrats are on the defensive in the Senate (where the vast majority of seats up are theirs), while the situation is reversed in the House and at the state level (where Republicans dominate the governorships and state legislatures).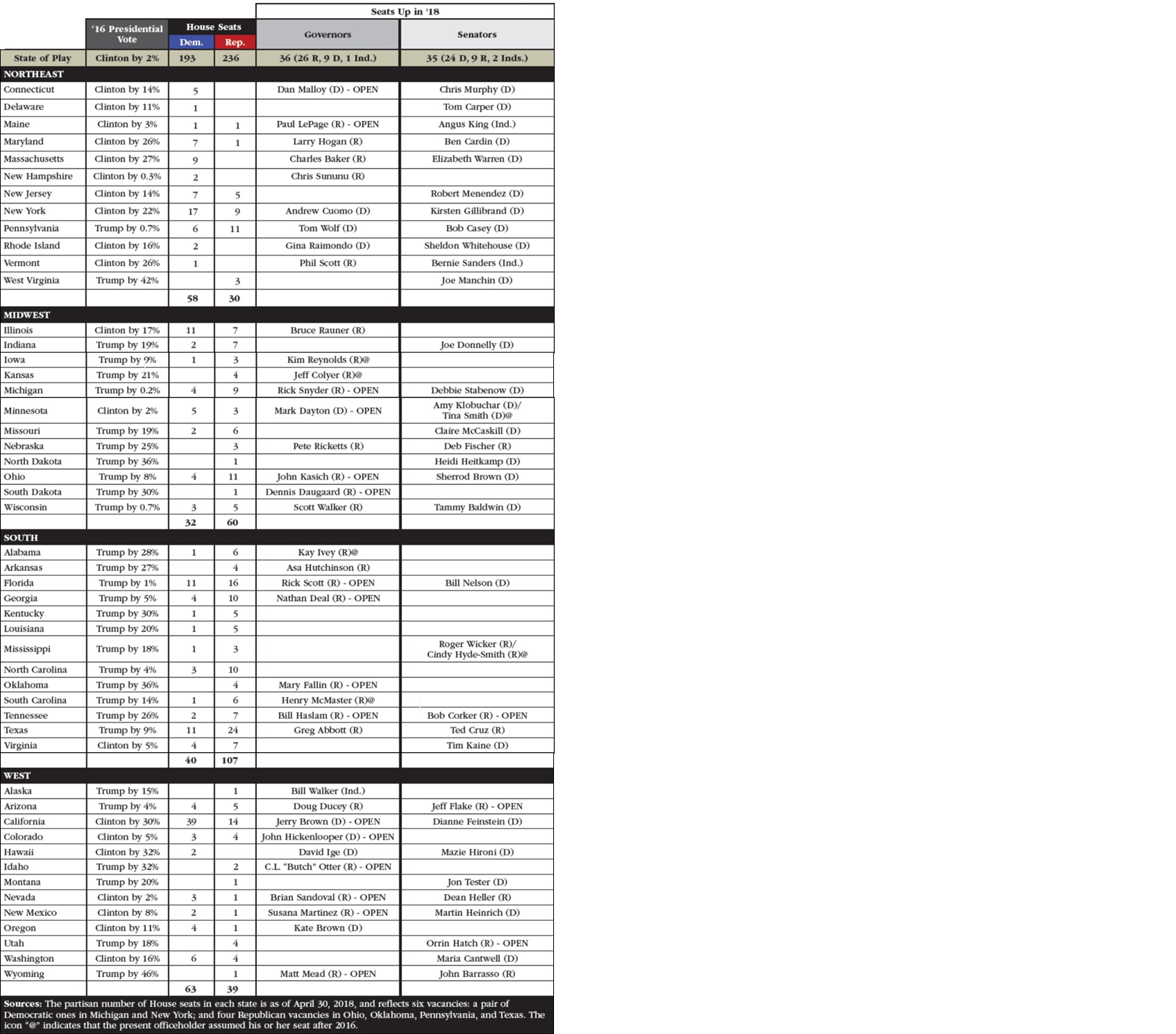 ---
Document Citation
Cook, R. (2018). What's Up in 2018. Retrieved from http://library.cqpress.com/
---
Document ID: rcookltr-1527-107414-2897480
Document URL: http://library.cqpress.com/elections/rcookltr-1527-107414-2897480
---