President Trump's Unusual Approval Scores Enable Him to Play Big Role in 2018 Midterms
One of Donald J. Trump's greatest successes thus far in his presidency has been to garner virtually unanimous support among Republican voters. It has enabled him to dominate the political scene in spite of an overall job approval rating that has been decidedly mediocre since his inauguration. In this report, voting and elections expert Rhodes Cook explores Trump's influence on 2017 and 2018 elections.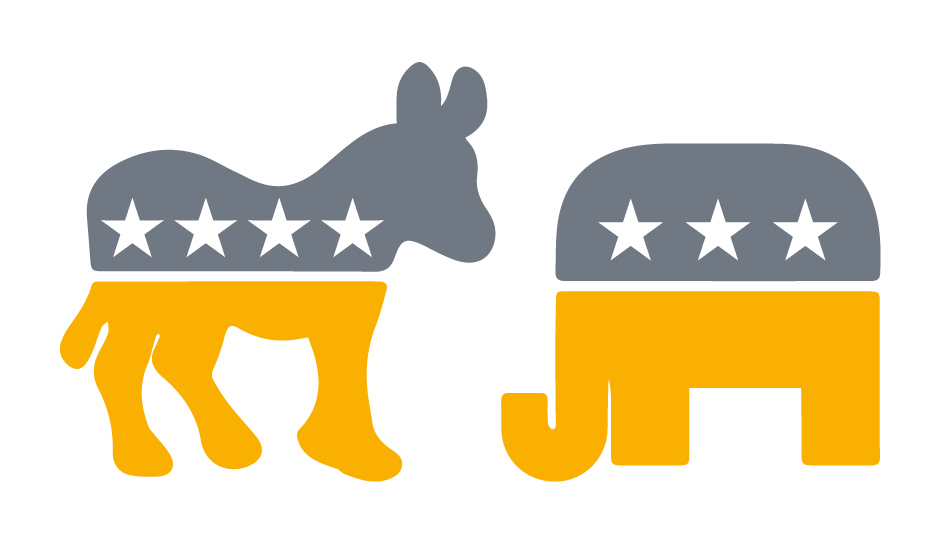 Document Outline
Trump Turns Recent Historical Approval Rating Trends on Its Head
Trump Proves to Be an Influential Voice in Primaries

Trump Turns Recent Historical Approval Rating Trends on Its Head
Before Trump, presidents were judged almost exclusively on their overall approval ratings, and less so on how they were viewed by independents and voters in the two major parties.
But Trump has been able to reverse that, using an approval score approaching 90% among Republicans to build a firewall of sorts around his presidency. As long as the GOP controls Congress, and Republican voters keep pressuring their representatives to remain loyal to the president, the White House has been able to "let Trump be Trump."
That covers his actions on both the national and international stages, as well as his efforts to mold the GOP into a pro-Trump entity. Support for the president has been a leading litmus test in this year's Republican primaries, and he has combined tweets and rallies in a bid to fashion a field of GOP candidates in 2018 with which he is comfortable.
Good things, however, rarely come to presidents with overall midterm year job approval ratings in the low-to-mid 40s, which is where Trump has found himself of late. Jimmy Carter, whose Gallup approval mark in July 1978 was 40%, saw the Democrats lose 15 House seats and three Senate seats that fall. Republicans lost 26 House seats in 1982 when Ronald Reagan's July approval score stood at 42%. And Bill Clinton and Barack Obama, who were at 43 percent and 46 percent job approval in the Gallup Poll in July 1994 and July 2010, respectively, each saw the year end in electoral disaster for the Democrats. The president's party lost the House in 2010 and both the House and the Senate in 1994.
Trump is the first president since World War II who has not reached a job approval score of at least 50 percent in the Gallup Poll by this point in his presidency. But nonetheless he is wielding considerable influence in the 2018 primaries. In the past, a succession of sub-50 percent scores have often been interpreted to mean that the White House had little political capital and was struggling to remain relevant. But that is not the case now. Trump's strong Republican support has enabled him to act without restraint as the riveting central figure of the 2018 campaign.
One of the most unusual aspects of Trump's approval ratings has been that they have changed very little since his inauguration in January 2017. Most presidents have a post-inaugural "honeymoon" period that lasts several months before they gradually begin to lose ground. Obama, for example, began his presidency in January 2009 with an approval rating of 67 percent. He stayed above 60 percent until June 2009, and did not fall below 50 percent until that November.
The controversial Trump did not have a honeymoon. He began his presidency with an overall Gallup approval rating of 45%, hit his nadir of 35% in the late summer and fall of 2017, before rebounding to 45% again in mid-June 2018 when the news was dominated by his meeting with North Korean leader Kim Jong Un. That score, however, did not last, as Trump fell back to 42% in the Gallup Poll by the beginning of July when his highly criticized border policy of separating immigrant children from their parents had moved front and center.
Throughout his presidency, Trump's overall approval ratings have reflected consistently high support among Republicans, infinitesimal approval among Democrats, and a score among independents that is usually closer to the Democrats than the Republicans. Case in point: the June 25–July 1, 2018, Gallup Poll, which showed the president with 87 percent job approval among Republicans, 36 percent among independents, and 10 percent among Democrats.
These numbers show a very high degree of polarization in the political process, and arguably means that in terms of the 2018 midterm elections, Trump is at his most effective now when the Republican primaries are in full swing.
Document Outline
Trump Turns Recent Historical Approval Rating Trends on Its Head
Trump Proves to Be an Influential Voice in Primaries

Trump Proves to Be an Influential Voice in Primaries
To be sure, his early forays into GOP contests this election cycle were problematic at best. In the Alabama special Senate election last year, the president first endorsed the appointed incumbent, Luther Strange, who went on to lose the Republican nomination to former state Supreme Court Justice Roy Moore. Trump then switched his support to Moore, who lost to Democrat Doug Jones. There were extenuating circumstances in both contests. Strange was pilloried as a creature of the GOP establishment in both Alabama and Washington. Moore ran as a champion of the Christian right, but his brand was sullied by accusations that in the past he had preyed on teen-age girls.
Of late, Trump has been more successful in helping to steer his preferred candidates to primary victories. This June in South Carolina, for instance, he inserted himself successfully into two highly publicized races—the first with a primary-day tweet against Republican Rep. Mark Sanford just hours before the polls closed. The presidential tweet was credited with being a major factor in Sanford's defeat. The second was Trump's public support of interim Gov. Henry McMaster in a gubernatorial runoff in which McMaster, a long-time supporter of the president, easily prevailed. Around the country, GOP primaries have been playing out in similar fashion, as candidates vie to show which of them are most loyal to Trump.
In the fall campaign, though, the president's involvement could very well be more of a mixed bag. He could be of value to the GOP in rallying the Republican base, but also will be a lightning rod for the Democratic opposition, which is already well energized.
Normally, historical precedents help to define what may lie ahead. But this first national election since Trump's victory two years ago has a bit of mystery to it. In short, it remains to be seen whether the November balloting will be a continuation of the pre-Trump period or the start of a new, less predictable electoral era.
----- Rhodes Cook (6/29/18)
---
Document Citation
Cook, R. (2018). President Trump's Unusual Approval Scores Enable Him to Play Big Role in 2018 Midterms. Retrieved from http://library.cqpress.com/
---
Document ID: rcookltr-1527-107331-2896552
Document URL: http://library.cqpress.com/elections/rcookltr-1527-107331-2896552
---