Alabama Senate Win Propels Democrats Toward 2018
On December 12, 2017, the nation watched a potential backlash taking shape against the current anti-establishment mood. Alabama's highly anticipated special Senate election pitted the scandal-ridden conservative candidate, Roy Moore, against the prevailing Democratic former prosecutor, Doug Jones. In his latest analysis, elections expert Rhodes Cook examines how Alabama elected its first Democratic U.S. senator since 1992.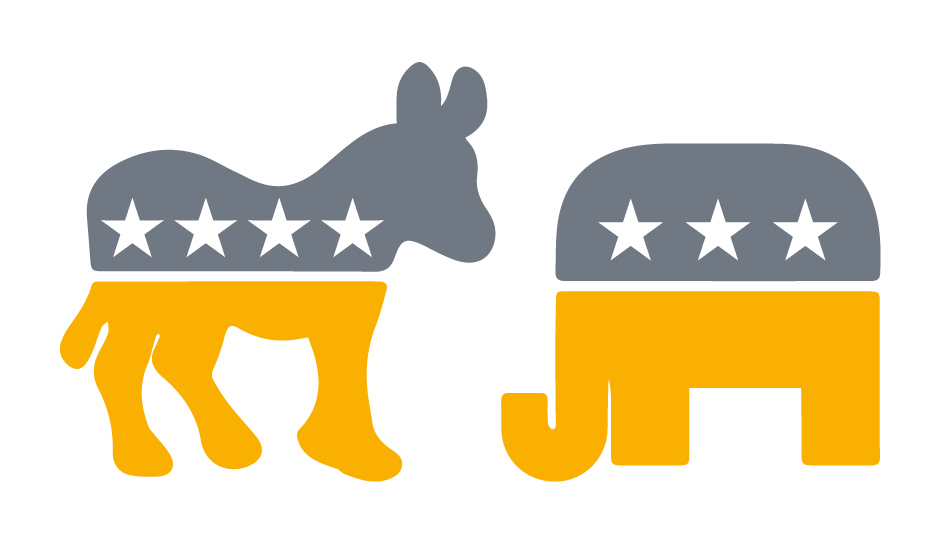 Only the most optimistic of Democrats would have predicted the extent of the party's electoral victories in the final weeks of 2017. Gubernatorial wins in New Jersey (expected) and the swing state of Virginia (more decisive than was expected) were followed by a historic special Senate victory in bright red Alabama on December 12.
To be sure, the Republican Senate candidate in Alabama, Roy Moore, was quite flawed. Even before he was accused of forcing himself on a half dozen or so teen-aged girls when he was in his 30s, he had become a lightning rod for controversy even in Alabama with his hard right social views. With the full-bodied support of President Trump, who had carried the state by 28 percentage points in 2016, Moore still lost narrowly.
Yet the victory by Democrat Doug Jones, a former federal prosecutor, was no fluke. The turnout of almost 1.35 million votes in nearly complete but unofficial returns was more than 160,000 higher than Alabama's last gubernatorial election held as part of the 2014 midterm elections, and was a solid 63% of the state's presidential turnout last November.
Moore has been slow to concede the race with the margin standing at slightly more than 20,000 in Jones' favor. But that margin is very unlikely to be overturned, and as Trump said in a congratulatory tweet to the Democratic victor, "A win is a win."
Indeed it was, raising the spirits of Democrats in Alabama, across the South, and throughout the nation as a whole.
Jones was the first Democrat to be elected to the Senate from Alabama in a quarter century, since Sen. Richard Shelby (a Republican since 1994) last ran as a Democrat in 1992. Jones' win was also a boost for Southern Democrats in general, as it recalled the line from the show tune, "New York, New York," that "If I can make it there, I can make it anywhere."
The current number of Southern senators, even with Jones, stands at just four. The others are Tim Kaine and Mark Warner of Virginia, and Bill Nelson of Florida. But the Democratic Senate win in Alabama almost certainly will encourage Democrats to think more boldly as they contemplate 2018—in short, to expand the electoral map to contest major offices in red states in the South and elsewhere that have largely been conceded without a fight. At the least, the result should aid Democratic candidate recruitment which, it seems, has been especially successful thus far among women.
The key question looking forward is whether Jones' triumph was an aberration or a harbinger of 2018.
Jones put together a coalition that included a majority of women voters, moderate voters in the state's major population centers, and African-Americans (who constituted about 30% of the vote in the special election). It could be a model for Democrats across the country next year, as evidence mounts that intensity is on the Democrats' side.
Yet there were clearly some unique factors helping Jones that will be difficult to replicate. The Democrat had millions of dollars at his disposal, big-name outside support (from former President Barack Obama on a robo-call to professional basketball star Charles Barkley), generally favorable attention from the national media that descended on the state in the campaign's final stages, and a Republican Party that was badly fractured.
While Trump and his anti-establishment alter ego, Stephen Bannon, campaigned for Moore, Senate Majority Leader Mitch McConnell and Alabama's senior senator, Richard Shelby, conspicuously stayed on the sidelines. Attorney General Jeff Sessions, whose Senate seat the special election was to fill, also stayed quiet during the campaign.
McConnell had backed the appointed senator, Luther Strange, during his unsuccessful race against Moore for the Republican nomination and indicated that Moore could face ethics charges in the Senate if he were elected. Shelby went on national television in the weekend before the special election to reveal that he had cast a write-in vote rather than mark his ballot for Moore.
It all helped Jones to win the battle of messaging. While Moore talked favorably of a slave-owning past and portrayed himself as a victim of the establishment (GOP leaders in Washington and the national media spewing "fake news"), Jones talked of being a bridge-builder who would treat all citizens with respect and work across the aisle to help Alabama continue constructing a 21st century economy.
It was a message that worked in Alabama, and with a little tinkering, would probably work for candidates of either party in 2018.
---
Document Citation
Cook, R. (2018). Alabama Senate Win Propels Democrats Toward 2018. Retrieved from http://library.cqpress.com/
---
Document ID: rcookltr-1527-105137-2873600
Document URL: http://library.cqpress.com/elections/rcookltr-1527-105137-2873600
---