THE ELECTORAL PROCESS UNDER FIRE: VOTING BY MAIL
Election year 2020 is not a typical election year. Besides deciding who to vote for, voters must also figure out how to cast their ballot, as the coronavirus pandemic still affects much of the country and questions of voting safely abound. The second choice could be almost as important as the first in determining who will win the 2020 presidential election. In this Election Report, elections expert Rhodes Cook discusses the impact that various voting methods could have on election results and the timeline for declaring a winner.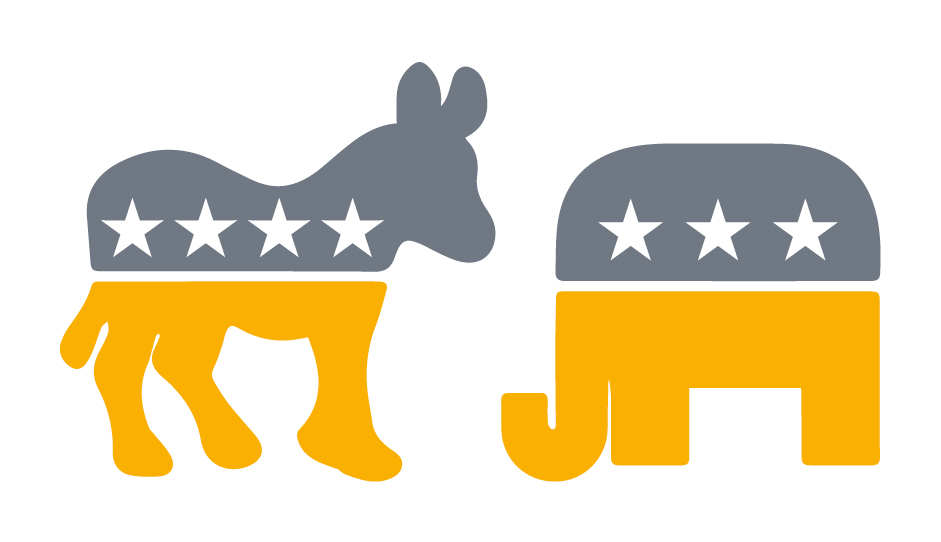 Through the nation's history, methods of voting have evolved, from the early years of the Republic when male voters assembled at election time and publicly declared their vote to the present day when there are three distinct ways of casting a secret ballot: in person on Election Day, in person in the days or weeks before Election Day (early voting), and through the mail (also widely known as absentee voting).
Prior to 2020, it was no big deal how votes were cast. All three methods were widely accepted. But in this year, the choice of how to vote has acquired partisan overtones in an election that is already loaded with them. According to a Pew Research Center study done in summer 2020, 60 percent of all voters for (or leaning toward) incumbent president Donald Trump prefer to vote in person on Election Day, while nearly 60 percent of all those for (or leaning toward) his Democratic challenger, former vice president Joe Biden, prefer to vote by mail.
Given this disparity, Trump has sought to cast doubt on the whole process of voting by mail. He has used it as campaign fodder, calling it open to major fraud in a way that in-person voting is not. Studies have not shown this to be true, and widespread voting by mail goes back to the Civil War, when votes from Union soldiers in the field were collected for the 1864 presidential election.
Voting by mail is such a part of the process now that Trump himself has cast a mail-in ballot since shifting his home residence to Florida. Still, he has pounded away at mail voting, in a way that many pundits and researchers alike suspect is intended to raise doubts about this method of casting a ballot and ultimately to suppress Democratic voter turnout.
There is a lot at stake here. When Trump was first elected four years ago, nearly 60 percent of all votes were cast in person on Election Day, 20 percent were cast by mail, and most of the rest were the result of early voting, according to a Washington Post–University of Maryland poll taken in late August by Ipsos. In 2020, with the coronavirus adding the desire for self-protection to the voting process, these proportions could look a lot different.
The Pew study released over the summer found that the share of registered voters who expressed a preference to vote in person on Election Day and those who prefer to vote by mail are roughly equal at 40 percent each. If those numbers hold up, and the turnout in November is roughly 150 million (which would be about a 10 percent increase in volume from the last presidential election), then the Election Day vote would drop from an estimated 80 million in 2016 to 60 million in 2020, while the vote by mail would jump from less than 30 million four years ago to about 60 million this fall.
That is a lot of additional votes for election officials to deal with, and problems galore appear likely. The U.S. Postal Service, led by a Trump appointee, has made recent "budget-cutting" changes in its operation that has slowed down mail delivery. Democrats are suspicious of the timing, believing that this could jeopardize the efficient delivery of mail ballots to election centers. Generally, states have various rules on who can cast an absentee ballot—some require an excuse, others do not—but virtually all states require them to arrive by Election Day or shortly thereafter.
In this brave new world, nightmarish scenarios abound. One is that millions of mail ballots will not be delivered in time to be counted, or if they do arrive, they will be slow to be counted, feeding Trump's charges of a conspiracy under foot to defeat him. This might happen if Trump (and a number of other Republican candidates) are ahead on Election Night, but Democrats move ahead in the days or weeks that follow as mail-in ballots are added to the tally. At the least, there is talk of a nontraditional Election Night that ends without a clear-cut winner, but rather an election week—or month—that is necessary to fully count the vote.
The ability of the states to handle a large quantities of vote-by-mail ballots varies. On one hand, five states, all in the West, regularly hold all their elections by mail: Colorado, Hawaii, Oregon, Utah, and Washington. But on the other hand there are other states with little experience in the process and may not hold up as well under an onslaught of absentee ballots. Election officials in New York state, for example, have yet to post the official Democratic presidential primary results nearly three months after the June vote took place, and this with a few hundred thousand mail ballots to deal with. There is likely to be a multiple of that number pouring in for the general election in New York in November.
Adding to the pressure on state election officials is the fact that the vote count will take place with a ticking clock. States have until mid-December to certify their vote so the winning slate of electors can meet in each state capital and officially elect the next president. For smaller states, meeting that deadline is no problem. Traditionally, they begin certifying their results about two weeks or so after the election. By Thanksgiving, there is usually a steady stream of certified state returns available. And by early December, the most populous states are reporting. Or at least they will need to be in 2020.
Trump has said that the vote would have to be "rigged" for him to lose this year's election. Yet it may ultimately be the Democrats who are calling foul.
Rhodes Cook 9/15/2020
---
Document Citation
The electoral process under fire: voting by mail. (2020). http://library.cqpress.com/elections
---
Document ID: electrpts-2165-114098-2956259
Document URL: http://library.cqpress.com/elections/electrpts-2165-114098-2956259
---